By Charles Agwam – Bauchi
The Bauchi state government, through it agency, Bauchi State Geographic Information System, has issued a directive to land owners in the state to register their properties or face eviction.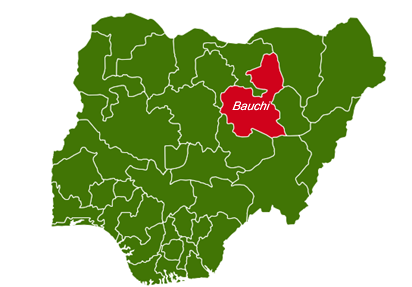 This was made public on Tuesday, in Bauchi, the state capital, when the Director General of the Agency, Hon. Bala Abubakar Suleyman was interacting with newsmen in the state.
Mr. Suleyman reiterated his agency's commitment to commence registration of land vendors, owners and properties to improve the revenue generation of the agency, as part of its mandate to transform land administration in the state.
He said the service will help to restore sanity and bring confidence, hope and transparency to people acquiring land and building properties across the state.
"We are starting an enlightenment campaign to sensitize people on the need to register their properties, and get recertification of their certificates, regardless of the nature and status of their properties.
"Presently we are taking some measures to improve the revenue drive of the agency and ensure that all land administrations are implemented in a manner that is consistent with the law establishing our agency" Mr. Suleyman added.
Reacting to questions from journalists, Mr. Suleyman assured the public that the process will be transparent and devoid of bottlenecks which encourage corruption.
Attachments area