The Daivyan Children Cancer Foundation, on May 26, held the 3rd edition of its march against childhood cancer to commemorate the Children Day celebrations. The event had students from different schools all over Lagos, marching and raising their voices to support children battling cancer while calling on everyone to be a part of this fight as affected children and their families need all the support they can get.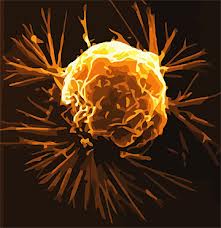 The Convener and founder of the organization, Mrs Matilda Williams-Obiajunwa, is the mother of Daivyan, a four-year-old boy who survived stage-4-kidney cancer.
The boy's story inspired the parents to start the foundation and help reach out to other kids battling cancer. Matilda said during the May 26 occasion, "There is a need for everyone to act now and join this fight. The rate at which children are dying because of cancer is alarming. Government has been silent on the issue of childhood cancer while children are dying on daily basis. There is no improvement in the care, system or facilities available for the treatment and maintenance of children battling cancer and it hurts me so much. We can't keep quiet anymore. If God had not intervened for Daivyan to get a chance at treatment outside this country, his story probably would have been different. How many kids can be that lucky?"
She went on, "So we are calling on government, corporate bodies and public spirited persons to look at the situation of childhood cancer in Nigeria and act fast. Let them do the needful so that we can save the lives of these future leaders wasting away due to cancer".
The event had 23 private schools, 1,621 guests including celebrities like Omowunmi Dada, Belinda Effah and Judith Audu-Foght in attendance. The event was a huge success but the project director expressed sadness at the lack of financial support which prevents the Forum from achieving much. They hoped that corporate bodies would understand the essence of creating awareness fot the cause and support them financially in the coming year. Products were given to guests courtesy of Rite foods, beloxxi, SoYummy, Funtuna, Laoye, Flour Mills Nigeria Plc, Amstel Malta, Pavian Cakes, Maryland Mall and MC&D Limited.