Nigerian reggae music legend, Ras Kimono (Ekeleke Elumuelu), died yesterday morning, weeks after turning 60, at a private hospital in Lagos, where he was rushed to after complaining of feeling funny.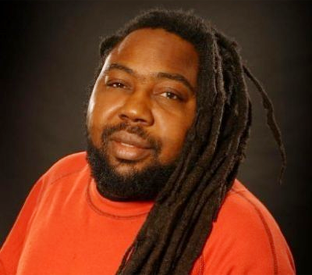 Ras Kimono was said to have concluded plans to travel to the United States last Friday before complaining of feeling funny.
According to reports, the legendary reggae artiste suddenly slumped and was rushed to a hospital in Ikeja, from where he was taken to Lagoon Hospital on the Island and later confirmed dead.
Kimono was initially married to Cybil, who had a set of twins in Nigeria, before they later separated in USA.
Kimono, a revolutionary singer, last public outing was at Sir Shina Peters 60th birthday celebration at Eko Hotels and Suites, Victoria Island.
Majek Fashek
His reggae peer, Majek Fashek's words say a lot.
He wrote: "Ras Kimono why? Too soon Kimono my brethren (sic).
"RIP! I'm short of words; our last meetings was for you to meet with my manager, Uzo, in America and death took you away.
"Forever in my heart. I'm gonna miss you…Jah why?"
In his condolence message, Dele Abiodun, a Juju crooner said: "We lost one of the best reggae artistes that ever lived in Nigeria. He was an embodiment of talents and a genius in the reggae world. He won several awards."
According to Tony Okoroji, he had visited the legendary reggae musician in the hospital and had shook hands with him before the incident.
His words: "This is a terrible loss to the music industry. We deeply regret to announce the passing on of a frontline member of our board – great African and great musician, the reggae toaster, the great Ras Kimono Onwubuya."
Mr. Pretty Okafor, in his reaction, said he was shocked when he received the news that the reggae artiste had died.
Lagos State Commissioner for Tourism, Arts and Culture, Steve Ayorinde, on his twitter handle said: "RIP, Ras Kimono."
Charles Novia, a filmmaker, social commentator and pop culture critic, said: "It is with great sadness that we received the news this afternoon that one of Nigeria's great musicians and a reggae icon has died just a few hours ago. Ras Kimono is gone. May his soul find rest.
Biography
Kimono, born in Nigeria on May 9, 1958, served a long apprenticeship on the Nigerian music circuit, experimenting with a number of styles, before making his late 80s breakthrough as a reggae singer, dominating the music industry in Nigeria in the late 80s.
He started his career as a student at Gbenoba Secondary School, Agbor, Delta State and later as a member of the Jastix Reggae Ital. Majek Fashek, Amos McRoy Jegg and Black Rice Osagie were also members of the group.
Together with his massive dread reggae band, Kimono released his debut album, Under Pressure, in 1989.
Accompanied by the popular single, 'Rumba Stylee,' this revealed both a Jamaican and native African influence (the latter particularly evident in his 'patois' delivery, as frequently employed by Fela Kuti to communicate with the urban underclass).
His strongly polemic lyrics produced album sales of over 100,000 copies, and a fervent following for his advocacy of social change.
"What's Gwan" proved even more successful, with the topics selected including legalisation of marijuana, and the need for Africans to intellectually repel colonialism and its arbitrary boundaries between tribes.
Most controversially, he was not averse to naming directly those in power he saw as synonymous with backdoor imperialism.
He "disappeared" from the scene after travelling to the US, where he spent six years.
Ibori mourns
Reacting to Kimono's death, former Governor of Delta State, Chief James Ibori, in a statement entitled "A Gifted Revolutionary," described the death of the musical icon as a big blow to him, Delta State, Nigeria and the entire globe.
Ibori said: "Kimono was a gifted revolutionary, who applied his immense musical talent and impressive energy to make not just Nigeria but the entire world a better place."
In a statement by his Media Assistant, Tony Eluemunor, Ibori said of the legendary musician: "I have known Ras Kimono for a very long time. While I was Delta State governor from 1999 to 2007, the musician remained close to me all through. He would often visit me and I was open to whatever advice he had to offer.
"Ras Kimono was one of those who kept the flag of Delta State flying as the talent hub of Nigeria; a thorough going professionals, gifted musicians, actors and actresses, sports people, comedians, intellectuals, top polity-enhancing bureaucrats, immensely talented youths who excel in all wholesome fields.
"He was a dear friend who remained faithful through thick and thin, and who brought pride, not just to his Onocha-Olona town, but to the good people of Delta State."
Peter Obi, too
Also, the former governor of Anambra State, Mr. Peter Obi, through his media aide, Valentine Obienyem, said he met Ras Kimono at a function about two weeks ago, where he expressed his longing to meet with him in the future.
Obi described him as one musician whose songs conveyed meaning even when they were pleasant to the ears.
He called on musicians to imitate Kimono, who played music with passion, while praying for Kimono's soul's eternal repose.