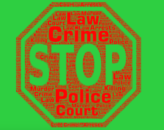 Lagos – The police in Lagos have arrested 21 persons over the killing of a man at Alapere-Ketu, following a clash by two cult groups.
The Alapere Police Division had raided some cultists' hideouts and made arrests on Kazeem, Aminu and Akampson Streets in Alapere.
The spokesman for the Lagos State Police Command, CSP Chike Oti, confirmed the arrest to NAN on Sunday.
He said that the suspects were being interrogated.
"Those linked to the crime will be prosecuted after conclusion of investigation," Oti said.
NAN reports that two rival cult groups clashed on June 16 in Alapere, resulting in the death of a man.
A resident of the area told NAN on condition of anonymity that cult clash had been on in Alapere for long.
The source named the rival cult groups as Eiye and Aye confraternities.