By Gbenga Olarinoye
OSOGBO—Authorities of San Jose, State of Minas Gerais, Brazil, has conferred the highest  honour of the city on the Ooni of Ife, Oba Adeyeye Ogunwusi.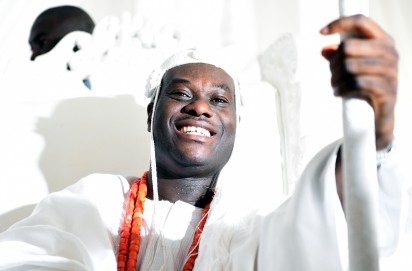 This is even as the monarch urged adherents of traditional African religion to educate adherents of other faith regarding misconceptions about their faith.
A statement by the Ooni's spokesperson, Mr. Moses Olafare, explained that the  honour  was conferred on the monarch during a visit to 'Ile Ase Isegun Itesiwaju  Aterosun,' San Jose by the representative of Mayor of the city, Sergio de Paula.
Sergio noted the contributions of the monarch to the promotion of religious tolerance globally through his campaign for peaceful coexistence.
He added that, with proper education about other faiths and respect to the right of individuals to align with preferred religions, people for varied religious preferences can co-exist peacefully.
Responding, Ooni of Ife, who was accompanied by a delegation of 105 people that included 17 monarchs, priests, culture promoters, artists, academics, and journalists said: "If we are not attacking them for worshipping God in the manner they like, they should not stand in our way too. They should allow us to worship God in the manner we like too.
"Lets us show love to those who hate us. Love conquers hate. More importantly, let us educate those attacking us. They don't know what we do. And we owe them that duty to explain to them why we worship God the way we do."