By Festus Ahon
Chief Itiako Ikpokpo is the Chairman of Association of Local Government of Nigeria, ALGON, in Delta State and Chairman of Isoko South Local Government Area. He is running a second term as Delta State ALGON Chairman and Chairman of Isoko South LGA. 
In this interview, Ikpokpo speaks on the three years of Governor Ifeanyi Okowa in office, President Muhammadu Buhari and LGA autonomy among other issues.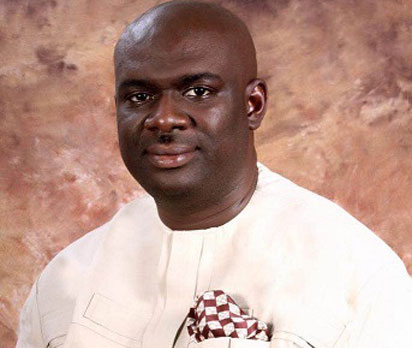 How are you coping with the backlog of salaries at your LGA?
If you remember, there was a time it was very bad and the backlog of wage bill of the LGAs in Delta came to about N15 billion but fortunately in the components that came with the Paris Club refund, there is the component for the local government and there is a component for the state government.
We have been able to use that to defray the backlog to the tune of N7 billion or thereabouts. Also, in the last ten months, we have consistently been paying salaries. What we have been doing now is to ensure that salaries are priority for local government administration.
Also, we have introduced biometric exercise and it has yielded great result. An example in the Local Education Authority where we started the biometrics, wage bill was about N1.9 billion but now wage bill is about N1.6 b is coming down. I think that as we go on, the wage bill will go down dramatically.
In the past employment was made but people were not coming to work and those who were coming to work were not benefitting because those who were not coming to work were getting their money and staying at home.
We are beginning to streamline because the governor has presence of mind to ensure our system works for the benefit of those of us in the local government system.
In the last eleven months, we have been paying salaries consistently and there was a time we were paying in percentages but we said no, so the governor stepped in because we are also one of the states in the federation where the governor does not touch our money. By the grace of God we would offset the backlog in no distant time.
Gov. Okowa has spent three years in office. What is your assessment of his administration?
We can heave a sigh of relief based on the judgment of Deltans in electing him in 2015 that they did not make a mistake. This is because in three years you will think that we really were not in a recession because, despite the challenges we met on ground, despite the fact that the pipelines were being broken, the fact that the economy of our nation was in poor shape, we had a governor who sees that his plan comes through.
Today, the state is a huge construction site and there has been prudence in terms of the managements of our resources. So, I would say that Governor Okowa has lived up to my expectations and I know he represents a large chunk of our people and those who believe that our democracy has produced a great mind. I score him very high.
The APC has served quit notice on the governor, As a PDP chieftain, are you not threatened?
Can you send quit notice on a house that does not belong to you? If you notice we also try to follow the governor's footsteps because if you have a boss, it is good to read the way he operates. He is not a noise maker. First, when you say you give someone quit notice, you must own the house. You can't be a tenant and ask the landlord to take a quit notice. We have a governor who is in PDP, we have National Assembly members who are in PDP, we have a state House of Assembly that is dominated by the PDP, we have Chairmen of councils that are PDP members and councillors who in PDP; so I don't know who else is the landlord and caretaker.
Some people believe Okowa is a stingy governor; why do you think he should be reelected in 2019?
If he has decided to be prudent with the funds of the state then let him be stingy. We support him and we will vote for him again.
You are the Chairman of ALGON in Delta State; what is your take on the delay in granting autonomy to local governments, especially with the Delta State House of Assembly opposing it?
It is quite unfortunate because, as Deputy National Chairman of ALGON, it was in my time that we picked it up again and put it on the front burner. The National Assembly kept to their word because we went round, we met the Senate President, the Speaker of the House of Representatives through the instrumentality of Senator Ekweremadu and of all of them gave us their word that they would include the autonomy.
Without autonomy, it would be difficult for local governments to grow.
What assurance do you have for workers in view of the delay in granting autonomy to local governments?
They have been persistent; they have been our partners in progress; we have been on the same page. They should keep hope alive and we are sure that we will breast that tape in no distant future.
What is your assessment of President Buhari's administration in the last three years?
Between 1985 and 2015, President Buhari didn't understand the reality of a new Nigeria. He lost touch and I see that his ascendancy was out of deep-seated anger and pain, so it didn't give him the opportunity to understand the economy of this country and the security challenges.
I think that unfortunately, too, the government has been hijacked by hawks who do not allow him to understand the nature of challenges we face as a country. He has not lived up to expectation and it is rather sad that we have gone back almost 10 years as a country.
What would you say about his anti- corruption crusade?
President Buhari is not fighting corruption.   When you fight corruption, you start from your own home. I laugh when APC people say the PDP destroyed the country. Most of the governors in APC were in the PDP. So I think they should start with them. Most of the senators that were in PDP are now in APC. They should ask them about their roles and what they did.
Basically I think corruption should not be about party, corruption should be about the people.
How have you affected the lives of the people in Isoko South as the Chairman of Council?
I can tell you at that level I am there for them. Added to that we are focused on health care and education and ensuring that our environment is clean and security challenges are reduced.