By Adeola Badru
IBADAN-A former governor of Oyo State, Senator Rasidi Ladoja has explained why he could not refund the money he was said to have misappropriated while in office as governor between 2003 and 2007 to the coffers of the Economic Financial and Crime Commission (EFCC) over his alleged misappropriation of the state fund.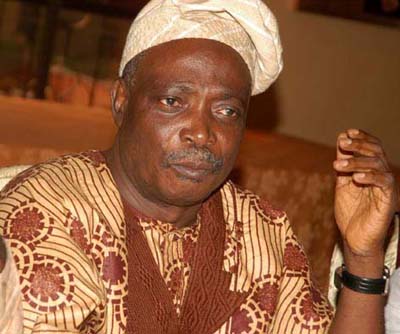 It would be recalled that an EFCC investigator, Abubakar Madaki, had recently testified against the former governor at the Federal High Court in Lagos that Ladoja gave instructions in 2007 that the shares of the state which worth N6.6 billion, be sold at discounted rates without the Executive Council's resolution. The witness said the money allegedly went to Ladoja, his family and friends but the former governor, however, denied stealing the state fund while in office.
Ladoja, who spoke with reporters Saturday at his Ibadan country home disclosed that he did not steal the state fund as being widely speculated and it won't be reasonable for anybody to expect him to refund money he did not steal.
He noted: "It was true that I did not return any money to the purse of the anti graft agency because I did not steal state's money."
Ladoja further said: "Why would I refund money when I did not steal any money? I am not bordered. It is true that EFCC said I didn't refund money. This is because I did not steal any money. The man said Ladoja has not refunded any money and he didn't say the amount Ladoja has stolen that has to be refunded."
"He said EFCC has recovered money from other people but it has not recovered any money from Ladoja, so why must I be worried. I have not refunded any money as he said. As far as I am concern, there is no case there."
On the crisis rocking the state chapter of the Peoples Democratic Party (PDP), Ladoja said the party stakeholders had made its position known to the National Working Committee (NWC) of the party, adding that if the leadership of the party refuses to act on time, the party leaders and their followers may have no option than to leave.
"If I voluntarily went to PDP and there are some things I believed are not going the right way, there is no need for me to stay there. We don't want the situation that a congress that was done correctly will now be set aside. The stakeholders in Oyo State have decided that if the impunity continues after the seven days ultimatum, we may take our leave."
Speaking on the recognition of late Chief Kashimawo Olawale Abiola as Grand Commander of Federal Republic of Nigeria (GCOFR) and declaration of June 12 as the democracy day, the former governor said: "If the recognition of MKO was not politically motivated, it is a good thing but if it is politically motivated, it becomes fraudulent. Why did he not do it immediately he became the president? Is it because he is now under pressure of the generals?"