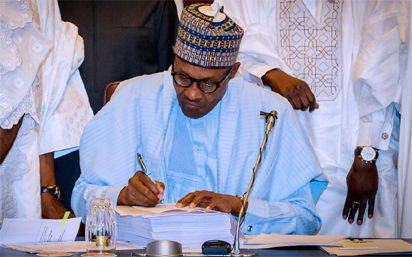 By Naomi Uzor
Following the protracted delay in the passage and signing of the 2018 budget the Nigerian Association of Chambers of Commerce, Industry, Mines and Agriculture (NACCIMA), yesterday,  called on all Ministries, Departments and Agencies of government to commence immediate implementation of the budget.
National President of NACCIMA, Iyalode Alaba Lawson, in a statement made available to Vanguard, said although the signing of the 2018 budget into law   by the President is a welcome development, the delays in the process have far reaching implications on the nation's economy and the well-being of the people.
She stated: "Now that the President has signed the 2018 budget,   all Ministries, Departments and Agencies of Government should immediately swing into action for the implementation of the budget to make up for time already lost in the 2018 budget year."
Lawson reiterated NACCIMA's position that the act of late passage of annual budgets is neither good for the economy or the nation's developmental aspirations for inclusive growth and sustainable  development.
She expressed the concerns of the organised private sector (OPS) that allocations made to some critical sectors were either scrapped or reduced by the National Assembly.