By Bashir Bello
KATSINA — The Federal High Court sitting in Katsina, yesterday, adjourned till October 15 and 16 for trial of former governor of Katsina State, Shehu Ibrahim Shema, over alleged laundering of N5.7 billion SURE-P funds.
The case was filed against the former governor by Economic and Financial Crimes Commission, EFCC.
The presiding judge, Justice Babagana Ashigar, adjourned the case after intense arguments by the legal counsel of the defendant, Joseph Daudu, SAN and that of EFCC, Samuel Okutepa, SAN.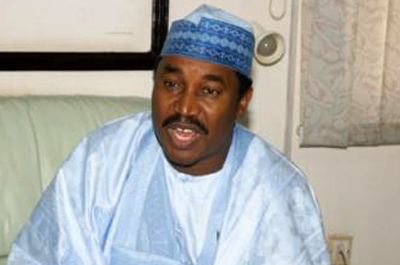 The defence counsel, Joseph Daudu, SAN, pleaded with the court to adjourn the sitting to enable it resolve a case of jurisdiction, noting that the prosecution filed a similar case in two different courts, which raised the issue of jurisdiction.
Daudu also argued that Nasiru Ingawa standing trial on the same case at the state high court could not  be witness on the same case at the Federal High Court, saying it was a violation and an abuse of court process which should not be accepted by the court.
He said:  "There is a case pending before a state High Court on the same SURE-P funds for which he is standing trial.  Without waiting for the High Court case to finish, they have come to the Federal High Court.  It is abuse of court process.''
On the other hand, the prosecution counsel, Samuel Okutepa, SAN, challenged argument of Daudu, saying that it was not an abuse of court process.
According to him, Nasiru Ingawa and Abdulaziz Shinkafi who are standing the trial are not the same as Shema.
He said: "It's not abuse of court process to prosecute different defendants in different courts for different or similar offences.
However, Justice Babagana Ashigar adjourned the case to October 15 and 16, 2018, for continuation, saying he would give ruling in his judgment.
The former governor, Shehu Ibrahim Shema, is standing trial on a 26-count charge over alleged money laundering during his tenure as governor of the state but he pleaded not guilty before the court.