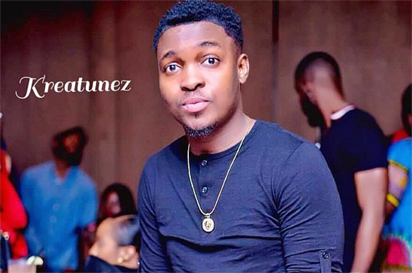 Kreatunez
By Juliet Ebirim
It is no longer news that Monkey Media House (MMH) Records is here to showcase some of the brightest and most promising acts in Nigeria to the world. After making a grand entry earlier in the year 2018 through its first signed talent, Akaycentric, MMH Records through its chairman and CEO, Mr Godfrey Eguakun has announced the signing of a new talent.
In his words he said, "It has been a very promising first quarter this 2018, the next quarter will even be better with bigger projects. MMH records at this point is ready and proud to unveil its new signed act, Kreatunez. He is committed, hardworking most importantly a very talented young man that we are confident will make a mark in the world in the long run. We are committed to bringing together some of the most talented young men and women who were previously unknown, refine them and showcase them to the world".
Kreatunez whose real names are Charles Oni is a Nigerian music producer and song writer who is currently based in the US. While speaking to him over the phone, Kreatunez disclosed how happy he is to be considered good enough to be part of the MMH records family. In his words he said; "I have known MMH records to be very particular about the kind of talents they want associated with their brand, but what I did not know is that I will be one of those talents. I am very happy to be part of this family, and we have started working on some amazing projects already even long before this announcement which we will be announcing in due time".
So far so good, MMH records have stuck to their words of not compromising on the quality of materials they put out to the public.