By Marie-Therese Nanlong
Jos—Citizens and residents of Plateau State, Wednesday, received Tuesday's sentencing of the former governor of the state, Chief Joshua Dariye, to 14 years imprisonment with mixed feelings.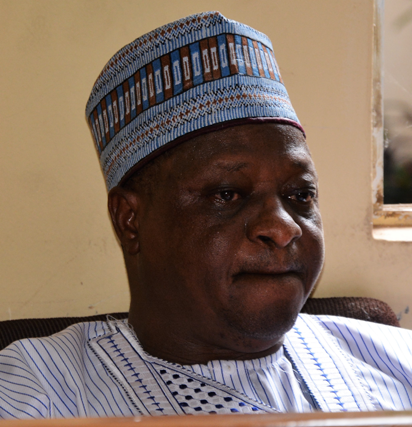 While some told Vanguard that it was a boost to the fight against corruption, others said it was a bad development where former leaders in the state would continue to be jailed, especially for political, rather than legal, reasons.
According to Banahel Andong, who represented Bokkos (Dariye's) constituency in the state House of Assembly when Dariye was governor, "the development is a very sad one, but a lesson to us in leadership positions. It is unfortunate that it happened like that."
Another citizen, James Pam, said: "It is a bad development. It looks as if somehow, somebody somewhere wants to deal with North Central.
"When Peoples Democratic Party, PDP, is crying foul that the anti-corruption fight is lopsided, must it be with Chief Dariye they will start from All Progressives Congress, APC, side?"
'This is a warning to all'
For Markus Pam, "I agree, Dariye is our friend and we feel pained for this judgment. But that is the law.
"Let us reflect on the way we do things to see what we are doing wrong. What are we doing wrong that is making all our leaders to be declared criminals after leaving office?
"This should serve as a warning. It is better for the people to call you names for not dancing to their wishes, than to be convicted as a criminal at the end of your tenure.
"Now we know that running to the Senate does not save. That others have not been convicted does not mean that somebody will not be convicted."
A public affairs commentator, Jacob Pwakim, declared: "Let us look at the issue from the eye of the law rather than politics. Nobody has faulted the judgment, which means that he did it.
"The society we want is one built on responsibility, accountability and Rule of Law, which are hallmarks of good leadership.
"If we get leadership right, all the sentiments arising from Middle Belt prosecution or persecution will be gone.
"The younger generation is seeing this and we now have an idea that no matter how long it takes or it will take, the law must catch up with us. We can only get it right as a nation when we do the right things."
'It is attack on Middle belt'
However, Fwangshak Cishak said: "Can we call this war against corruption? Where is Muazu and others? What is happening to our leaders in the Middle Belt? Are we the only ones qualified to be jailed?
"This is time for Plateau to rise up. Injury to one is injury to all. Yes, Dariye did wrong, yes Jang has issues, but which human is infallible?
"If we are not careful it will come to Jang also. All our big leaders should shine eyes."