By Ediri joh & Prince Okafor
THE Chairman of the Egbin Power Plc, Kola Adesina, has called on the Federal Government and operators in the power sector to address the challenges currently staring the power sector in the face.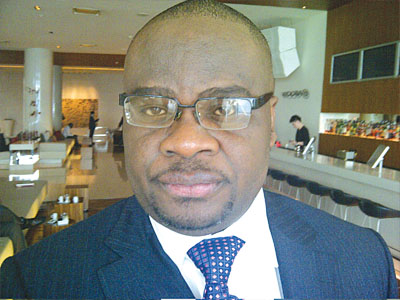 Adesina, who attributed the problems to 'misalignment of vision, policies as well as non-consultation and inclusion of operators and stakeholders before a policy is implemented,' added that it was impossible for every Nigerian to be metered. Speaking at the maiden Power Sector Roundtable organised by Sahara Power Group Ltd in Lagos recently, Adesina, stated that electricity is a global product which should be provided to all. He said: "There is a misalignment of vision, policies, and strategies in the power sector. Whereas, you find an organisation like Egbin, which is willing to succeed and give more to the system, but being faced with transmission and gas supply problems. In such situation, can there be a break-even point for a power plant like Egbin? It's at a loss to us."
He explained: "When I hear an argument about metering, I wonder. I wonder because we argued about what should come last to come first. Estimated billing is a universal phenomenon; it is not a Nigerian thing.
"Everyone should not assume that it is only in Nigeria that you don't have meters. It is definitely and certainly impossible for the universe as we have it today to be metered. That's the reality.
"Interestingly, what I have put forward as to why we are where we are, is the lack of trust. There's nothing else but trust. These infrastructure do not do anything but to calibrate usage.
"Government with a huge budget at its beck and call could not meter 30 per cent of Nigerians in 53 years, now suddenly, five years down the line, we expect magic to happen.
"It is not possible. I have said this repeatedly; it is terrible fundamentals that make business economically feasible and bankable to make it financially liquid enough for every form of investment to break even, and we are not there.
"When we invested in the business, it was at an exchange rate of N157 to a dollar, but down the lane, the exchange rate has doubled. But the tariff did not shift for two years.
"Anyway, it is expected, considering the backlash we have been receiving since 2013 because the sector is highly technical and we don't expect pepper seller to understand the science behind electricity."
What the customers need is to press the switch and there is light."
That's the only thing she wants to see, what goes behind the walls she doesn't understand.
On his part, Managing Director /Chief Executive Officer of TCN, Mr. Usman Mohammed, argued that the government has invested more to revamp the transmission arm of the power value chain, adding that: "transmission has a lot of problems.
"Basically, there are structures set out to put the grid in order. We need to have an investment in critical infrastructure in the power sector, such as lines and substations. We have raised $1.57 billion investment for critical infrastructure."