By Juliet Ebirim
Still Broke, an authentic line of designer underwear officially launched in Lagos at Oasis Medspa Ikoyi, on the 13th of May, 2018 with A-list celebrities like 2Face and Annie Idibia, Tiwa Savage, Bovi, Timaya, Lilian Esoro among others in attendance . In this interview, the CEO of the brand Uyi Michael Agho gave an insight into how it was birthed, as well as his hopes for the brand. Read on…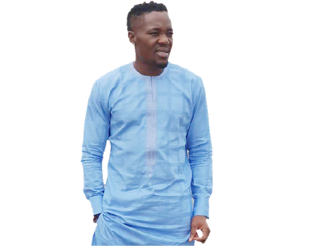 How did the journey begin?
The journey started from my childhood. I've always been fashion driven because my mum was into the fashion business. She owned a fabric store back then and I would always help her out with colour combinations. To be honest, I've always wanted to own a fashion brand and when I started, it came off as a joke to so many people. Even though this isn't my first business, a lot of people still didn't believe I was going to actually start it.
What inspired the name, Still Broke?
Good question! The name 'STILL BROKE' actually took me a while to come up with. I wanted the name of the brand to be something anybody can relate with. I see my brand as a reminder of where we are coming from and what still needs to be achieved. 'STILL BROKE' has absolutely nothing to do with money. It's all about being on the grind and the ability to keep hustling regardless.
What triggered your interest to establish the Still Broke Brand?
I wanted to bring a luxury brand to Africa at a very affordable price. A lot of times, we see people running out of Africa to get luxury underwear. I wanted it to stop! Every time I travel out of the country, I keep getting calls from some of my friends to help them buy these underwear, which by the way, is quite expensive and I just felt the need to bring something that measures up to that same standard but at a more affordable price.
How would you describe the fashion industry in Nigeria?
I think that the fashion industry in Nigeria is a virgin industry because it is quite untapped. Most people come into the industry for the wrong reasons. Some just want to penetrate the market in order to make money which is important. However, money shouldn't be what drives you, passion should. To go into the fashion business, you have to be fashionable, period!
What distinguishes your brand from others in its market category?
Simple. Quality and branding.
Earlier, you mentioned having other businesses apart from 'Still Broke'. Tell us about it.
I have three other businesses that I run. The first one is '3D Cars Online' and it is a car modification company. I also have '3D Wash' which is a mobile carwash company. The other one is a record label and it's called 'Band Wagon Entertainment'
Were you at any point discouraged? And what did you do to overcome the discouragement?
Yes, I was discouraged by a good number of my friends as well and it was as a result of the name 'STILL BROKE'. It took me a while before I could convince them. I had to keep explaining the idea behind the name till they got it and accepted it. It sure was a lot of work, trust me. (Laughs)
The brand was launched officially in May. How does that make you feel?
I feel really proud of myself. As much as I knew what I wanted to achieve with the brand, I was also sceptical about the reception I might get, but I'm overwhelmed with the love so far and I cannot be less happier and grateful.
Where do you see Still Broke in five years' time?
Worldwide acceptance! I'm going to break into all the big stores worldwide. 'Still Broke' is going to be on everyone's lips just as Gucci, Calvin Klein and the likes.
What would be your advice to anyone who would love to go into fashion business?
Come correct! Come prepared with a lot of passion or else, it won't work.
What is your typical day like?
Every day is always full of life because I hate to be stuck in a boring environment; so I go out of my way to make sure the people around me are in very high spirit and full of energy. I work out a lot and I talk a lot too. (Laughs)