By ADETUTU ADESOJI
In a world where money rules everything, including romantic love and even marriage, it is difficult to find women who would pick love over money. Popular crime novelist, James Hardley James might have explained it all in one of his most successful novels, What's Better than Money?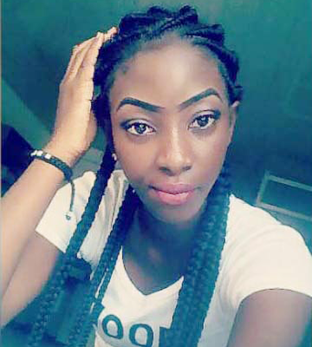 While many women would brazenly answer 'nothing', budding Nollywood actress, Amaechi Uloma Regina, certainly, would not join that bandwagon. The petite, dark beauty believes love should come before money. To her, money isn't important, because wherever there's no love all is lost.
In a question and answer session with Potpourri, the Amaigbo Umuduruoha girl, Imo State, explains why love is her priority in any relationship.
"When there is love, you will not even remember that there is no money, you will just be happy with yourself, you wont even care what he wants. I prefer love, love is a beautiful thing,it's the greatest thing," she said. "Even the Bible said the greatest of all gift is love. Love can do a lot of things in this life, but you give love to get love," he added.
Barely in her twenties, Regina has been in the industry for ten years and boldly told Potpourri that she has been lucky enough not to have experienced any sort of sexual harassment.
"I know many young actresses complain about sexual harassment in the industry, but the honest truth is that I have never encountered such. When I hear of such complaints, my thinking is that, it can't be true." "The Nollywood I know since 2008 when I first appeared in my debut movie by OJ Productions where I played the role of Ini Edo's sister is not like that. Maybe, I have been very lucky because every director and producer I have worked with were nice to me. They were like big uncles. I never even saw a trace of such barbarity"
Amaechi Uloma Regina is a native of Amaigbo Umuduruoha , in Nwangele local government of Imo State. She has featured in many movies like ' My Sister's Blood', 'The Last War', The Mafians, Blessed Child, Perfect Machine and others.