By Nwafor Sunday
Following Dino Melaye's insistence that President Muhammadu Buhari should appologise to NASS for making a disparaging statement against parliamentarians, Buhari's social media aide, Lauretta Onochie, on Friday asked Dino to allow the president and his led administration to be at peace.
Recall that Buhari was quoted by Dino that "some lawmakers have been in the National Assembly for 10 years without doing anything".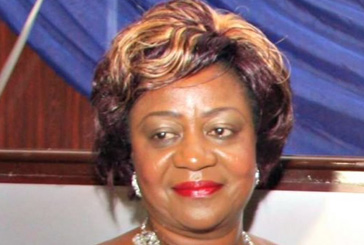 A statement Dino considered insulting and demanded apology from Buhari.
In view of Dino's persistence and vocal objection of Buhari's statement, Onochie said, "One day, Dino Melaye, will come to terms that the Nass doesn't belong to him.
"In his delusional state & on bail, he's shamefully back to his clowning. I would hope that he confines his rascality to unsuccessfully suppressing opposing views in the Senate. Let the President be.
In another statement Onochie said via her tweeter handle that Dino needs a proper mental evaluation before giving access to NASS and permission to contribute during plenary.
Her words, "It's an absurdity that Melaye, who is standing trial for alleged criminal offences, who in a suicide bid, jumped out of a moving vehicle & whose obsessive compulsion disorder makes him think he owns d Nass, should be allowed to return to d Senate without proper mental evaluation".