•'How Humphrey Nwosu leaked final election result to Beko and Beko leaked it to the public'
•Says Fela beat Beko for supporting Abiola
Ogbeni Lanre Banjo, a three-time governorship candidate of the National Conscience Party (NCP), founded by the late Chief Gani Fawehinmi, in Ogun State, was among the activists who pressed for the de-annulment of the June 12, 1993 presidential election. In this interview, Banjo reflects on the struggle for the de-annulment of the mandate feely given to the late Chief MKO Abiola who won the election and the conferment of the awards on Abiola (posthumously), Gani Fawehinmi (posthumously) and Ambassador Babagana Kingibe by the Federal Government. Specifically, he speaks on the sojourn in the United States of the late nationalist, Pa Anthony Enahoro, and his wife, Helen, who were on self-exile on account of the June 12 struggle.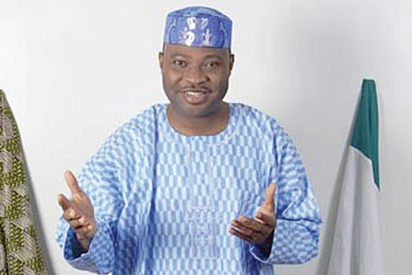 Is the declaration of June 12 as the Democracy Day commendable?
June 12, 1993, being the day the freest and fairest election was held and eventually murdered in this nation, is a date with history. It is a day that is indelible in the minds of Nigerians, whether declared or not.   It is a day unborn Nigerians will read about and spit on the graves of then leaders for killing their hope. So, by formalizing that date and making it Democracy Day, President Buhari has disgraced those who orchestrated the annulment and did everything to sustain it. The declaration has put to shame those who think they can cover the glory of the sun and the stars of June 12, and the symbol, Aare Ona Kakanfo MKO Abiola, by ordering his arrest and keeping him out of circulation. June 12 as a public holiday denigrates Abiola's kinsman in Abeokuta who blatantly refused to honour those who died so he could be President twice.   I really do not know whether President Obasanjo will allow his staff to observe June 12, 2019 as public holiday. This declaration has put to shame President Jonathan who confined the dignity of Abiola to the University of Lagos and did not have the foresight that MKO was voted for by Nigerians and therefore deserved a national honour.
Your immediate reaction when the announcement was made.
OLB: When I read the announcement and I did not see any apology from President Buhari, I felt disappointed. I lashed out at Abiola's children for exploding in joy.   Yes, MKO was alleged to have sponsored the coup that overthrew Buhari in 1985.   Yes, some people died as a result of that coup. But, if our rulers hinge everything done politically in this country on religion and ethnicity, then I feel PMB must be exemplary. He should exhibit the virtue of a good Muslim. He said nothing publicly when the election was annulled and when MKO was arrested and poisoned.
So, he revenged when Holy Quran frowns at revenge. That could be overlooked as grievous as it was. But when Alhaja Kudirat Abiola was gunned down by Abacha's goon on June 4, 1996, I felt that every patriotic Nigerian serving Abacha should have resigned. Buhari tarried on. He watched the family members of those Nigerians who voted for Abiola murdered without saying a word, and he glorifies our tormentor, General Abacha. I believe he should have apologized. I also believed that the announcement should have come before May 29, 2018 to enable Nigerians observe the holiday this year and prevent economic loss to the nation. However, his apology to the nation on June 12 assuaged the disappointment, and I must commend Hafsat Costello for reciprocating, in kind, recognizing her father's role in the overthrow of General Buhari in 1985 since some people also lost their lives.
Should this declaration earn him votes to return to power?
We have to separate flesh from bones.   I stand with Pa Ayo Adebanjo and Olisa Agbakoba on this. The declaration does not alleviate the poverty that Chiefs MKO Abiola and Gani Fawehinmi desired. It does not bring uninterrupted light to our homes. It does not reduce the price of petrol.   President Yar'Adua reduced petrol price. As we speak, Nigerians pay for electricity that is not supplied and there is nobody to help. Death traps are everywhere on the roads, corruption is on the rise, human development is nil, foreigners control our economy, killings continue everywhere amid take-over of people's land by Fulani, cattle grazing kills agriculture and drives the cost of produce up, while the statement of the Minister of Defense does not give hope that the unjustified killings of Nigerians would abate.
The funds recovered from looters, as we speak, are not used to better the lot of our people; instead resources are spent to look for oil in the North. Let me add, I have no objection to looking for natural resources anywhere in the country, but there must be priority. Fulani are being empowered over other Nigerians who are wondering if they are slaves in their own country. Those who helped him to ascend to power were sidelined until his wife cried out.   He himself said that at 75, he could not be effective as he was when he was younger. So why would reasonable Nigerians vote for him with his self-confession? With this record, what would we get if he is voted back to power and that would be his last term?   His next coming would be worse. I still don't understand why in Kano he released 500 prisoners and no prisoner released elsewhere in the country.   Human rights abuses are commonplace throughout the country, and if he has nothing to fear, why would the former Mr Integrity insist that Sambo Dasuki be tried in secret and disobey a court order that he should be released on bail? They are probably waiting for the election to draw nearer to release the recovered looted funds into the economy, thinking that Nigerians are gullible and they would also continue the Jonathan blame game. He has every right to contest, and Nigerians have the right to reject him.
How do you think MKO can be further immortalized?
Genuine atonement.   The spiritual and physical impact of the atrocities committed by government during the June 12 logjam is unquantifiable. The blood of all those sent to their early graves is still hovering over Nigeria and torturing us. MKO should not be the only one to be immortalized. Yes, he paid the supreme price out of conviction.   One man that I would like to see his picture everywhere I see Abiola's picture is Humphrey Nwosu.   Without the principled stand of Nwosu, there would not have been a presumed winner, and everything we are celebrating today would have no basis. This man risked his life. He leaked the result to Dr. Beko Ransome Kuti who was bold enough to leak it to the public. Professor Nwosu was beaten by law enforcement officers, just like Fela beat Beko for his support for Abiola. Nwosu looked so dazed when he was released to do the wish of the Babangida junta. He is the best Chairman of the Electoral Commission we ever had. We must honor this man to send a strong signal to all and sundry that it pays to be patriotic in the face of danger. Finally, we must restructure this country to accelerate development. The Federal Government should discontinue the arrogation of power to itself.   Electricity, police etc. should be under state governments.
Invitees to the conferment of awards
We cannot please everybody, but conscious efforts must be made to research the names of those poor Nigerians who died for June 12: OPC members, journalists, students and those of us abroad who worked with exiled Nigerians and those of us who took over the Nigerian Embassy in Washington DC to internationalize our objection to the annulment.   It is clear that this declaration was haphazardly done because the list of invitees was not adequate.   I know they cannot invite everyone, but why would those invited not remind the Presidency of the families of the deceased like Dr. Beko Ransome Kuti, Pa Anthony Enahoro, Abraham Adesanya, Michael Ajasin, etc. The uninvited still alive include Dr. Arthur Nwankwo, Commodore Nduibisi Kanu, Chief Cornelius Adebayo, Dr Frederick Faseun, Aare Gani Adams, Mr. Femi Aborisade, Mr Olisa Agbakoba, Dr. Amos Akingba, General Alani Akinrinade and journalists like Dapo Olorunyomi, Chris Anyawu etc.
Abacha was only 10 years when Pa Enahoro moved the motion for our independence in 1953.   Why should we force the family to seek succor from the British government he made the motion to chase out of our country? To encourage the youth, Gani Adams should have been invited because he was around 25 years old in 1993, and yet this young man put his life on the line, was forced into hiding before submitting himself for arrest. This would have proved their seriousness about the 'Not too young to run law' they passed for their children.   How many of these young Nigerians can afford to spend a billion naira on primaries and be ready to spend several billions on gubernatorial election except they are their children and stooges? Where is the foundation and institution built for them to build on?
During the June 12 logjam, what memorable experience can you recall?
I was young and vibrant and saw myself as making my contribution to liberate our people.   What made me weep some of the time was Papa and Mama Anthony Enahoro's situation. Pa Enahoro suffered for this country since his early age to ensure that Nigerians are free from colonial rule.
When Abacha gunmen took over Sheraton Hotels in Ikeja to gun him down, the way they murdered Pa Alfred Rewane, papa was taken to the American Embassy where Ambassador Walter Carrington sheltered him for days before visa was issued to him and Mama Helen Enahoro to flee Nigeria. They got to the U.S. and survival became another issue. Asiwaju Ahmed Tinubu took firm charge of rent, etc. and I readily surrendered myself as personal assistant.   Despite threat of assassination after we took over the Embassy and the Embassy officials took our pictures and sent them to Nigeria, I sought permission from papa to visit Nigeria for two weeks.
By the time I got back to the U.S., there had been several messages from papa. Most of the messages kept asking, in a voice laden with emotion, 'Lanre where are you? I have an emergency'. As soon as I read the messages, I dropped my luggage and drove to Arlington, Virginia where he and mama resided. It is about 30 minutes' drive from my residence.
On getting there, papa told me that mama had fallen in snow and had broken her two ankles while struggling to make sure that she did not break her head. How have you been eating sir?, I asked pitifully. Papa said that had been a challenge.   I quickly left and picked up an assistant, Victoria Oguntade, to cook for the family.   I wept that day asking myself what kind of a country would allow its rulers to chase one of the founding fathers out after working hard to gain independence from our external oppressors. There are several mishaps which the elderly Enahoros suffered.   They are too many to enumerate.