By Festus Ahon, ASABA
LEADER of the All Progressives Congress, APC, in Delta State, Olorogun O'tega Emerhor has commended President Muhammadu Buhari for declaring June 12 as democracy day.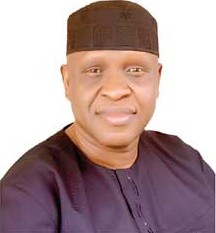 He appreciated Buhari's sense of fairness, justice and   courage in addressing the long overdue issue of honouring Chief MKO Abiola, his running mate, Alhaji Babagana Kingibe and other unsung heroes of democracy   in the country.
Emerhor in a statement signed made available to journalist, said; "President Buhari has by this singular act established himself as a fearless progressive, a true democrat and a man with a true sense of history and justice.
"President Buhari has brought to an end an era where previous presidents bury their head like the ostrich in the sands of arrogance and political denial of the significance of the events of June 12.
"Buhari didn't just honour the Abiolas, the Kingibes, the Ganis and those heroes that died in the streets of Nigeria, but he has indeed re-established Nigeria as a nation that can be a beacon of hope and justice to all".
He also commended Buhari for his unmatched war on corruption, his giant strides in infrastructural development and his tenacity in pulling the economy out of recession, adding that Mohammedu Buhari has   distinguished himself as a President of the people.
"It is for these reasons that Deltans and Nigerians will certainly re-elect him for a second term in 2019", he said.