Former President Goodluck Jonathan has felicitated with former Head of State, Gen. Abdulsalami Abubakar (retd) on his 76th birthday, describing him as a great patriot and man of peace.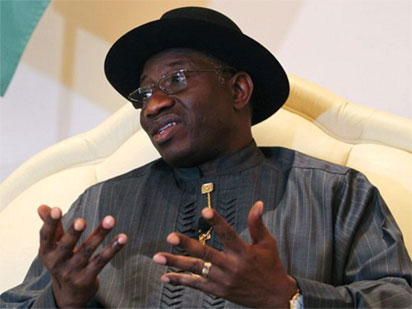 In a message of goodwill, Jonathan noted that the retired General, was endowed with great wisdom, the proof of which was made manifest in 1998-1999 when he midwifed the shortest, but most successful transition of power from the military to democratically elected civilians.
A statement by Jonathan's spokesman, Mr. Ikechukwu Eze  said Nigeria owes Abubakar a debt of gratitude, adding that it was fitting that his birthday falls close to the Eid-el-Fitr.
He said: "May you be blessed because just as the Muslim Ummah celebrates the end of Ramadan, Nigeria celebrates you for ending military rule.
"On this very special anniversary, I join you, your family, well-wishers and millions of other Nigerians to give thanks to Almighty God for a life of great achievements and inspiring service to humanity."