By Elizabeth Adegbesan
The monthly increase in food inflation persisted for the fourth consecutive month in May reflecting continued impact of farmers-herders clashes on food prices.
However, the Headline inflation rate declined,   year-on-year (YoY),     for the 16th consecutive months to 11.61 percent in May from 12.48 percent in April.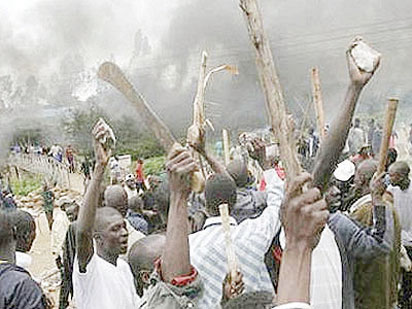 The National Bureau of Statistics (NBS) disclosed this in its Inflation report for May released yesterday.
The Bureau said the Consumer Price Index (CPI) which measures inflation dropped to 11.61 percent (YoY) in May 2018 from 13.34 percent in April, and also showed   a drop to 1.09 percent from 0.83 percent month-on-month (MoM).
The NBS however stated that the Composite Food index, which measures food inflation rose MoM to 1.33 percent in May from 0.91 percent in April, representing the fourth consecutive monthly increase in Food inflation. Vanguard analysis showed that the Composite Food Index has rose by 48 basis points from February to May.
This confirms projection by FSDH Merchant Bank analysts who said that the country risks further decline in food supply, which could lead to upsurge in food prices if the herdsmen/farmers clashes across the country remain unchecked.
They stated this in the bank's Inflation Watch report while also projecting a further drop in May inflation rate to 11.5 percent from 12.48 percent recorded in April.
The report stated: "FSDH Research notes that there is a potential increase in the local prices of imported food items because of the faster than expected increase in the international food prices. Looking beyond the May inflation figure, the developments in the domestic agricultural sector may place upward pressure on prices if not checked.
"FSDH Research observes that the agricultural Gross Domestic Product (GDP) growth rate in first quarter (Q1' 2018) recorded the lowest growth rate in the last 18 quarters since 2014.
"The insecurity challenges in the food producing states in the country may be responsible for this development. If the trend continues, food supply may drop leading to escalating prices. Thus, both local and imported food prices may place upward pressure on inflation rate."