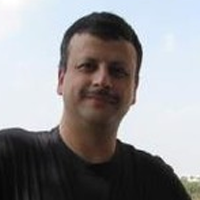 Sanjay Tickoo
BY ROTIMI AGBANA
How to curtail the growing unemployment rate in Nigeria has always been top priority to successive governments including the present President Muhammadu Buhari administration.However, despite all efforts, it appears the number continues to surge. But Head of Business Operations, International Education Business, Emerging Markets, NIIT Ltd, Sanjay Tickoo, in an interview with Hi-TECH, said with ICT Roadmap 2017-2020 which is geared towards creating two million jobs by 2020, the current trend will reverse and unemployment will shrink.
Excerpts
What are some of the trends shaping the global employment domain?
According to the World Economic Forum, disruptive changes to business models will continue to have  profound impact on the employment landscape over the coming years. With global spending on Digital Transformation (DT) technologies expected to cross USD 2.1 billion by 2019 and by 2020 almost 50 percent of IT budgets getting tied to digital transformation initiatives, it is obvious that DT will become a major driver of jobs. Furthermore, a research carried out by Gartner predicts that more than 40 percent of all Data Analytics projects will relate to an aspect of customer experience by 2020.
Is Nigeria being impacted by these changes?
Nigeria is in the process of pulling out of a debilitating economic downturn and is getting back on the growth track. According to recent research, Nigeria is currently the number one economy in Africa, with a growth potential of over seven percent, which is expected to send it to the "economic stratosphere" by 2050.  The country's ICT sector is also experiencing blazing growth owing to growing Internet penetration, which has in turn become the platform for Digital Transformation.
How is the digital phenomenon impacting Nigeria and its people?
Digital disruptions are altering the manner in which Nigerians are living and working and how its businesses are operating. Nigeria is embracing the digital revolution with companies leveraging hightech to transform the workspace, uplift customer service and the client experience.
Are there challenges that can affect the success of digital revolution in Nigeria?
The fact is that for the ICT and digital revolution to succeed in Nigeria, the nation needs a large pool of highly skilled people, who are hour one, day one industry-ready owing to their knowledge levels in technology.With education being a key focus area and growing number of IT training schools in the country, Nigeria is attempting to bridge skills shortages and create the manpower that will fuel its digital wave.
Job creation and capacity building are key in the digital age right?
Yes. Nigeria has laid out an ICT Roadmap 2017-2020 which is geared towards creating two million jobs by 2020! The roadmap is aimed at enabling the implementation of ICT-centred policies, ensuring that the sector achieves its  potential.
What has been the nature of NIIT's engagement with Nigeria, particularly in the area of skills and talent development?
NIIT established its presence in Nigeria by setting up an education centre in Ikeja, Lagos as far back as 1999. Since then, it has been enabling the nation's youth to build lucrative careers within the ICT sector. Since its inception, NIIT has been involved in the creation of  skilled ICT workforce and has launched several initiatives in Nigeria. At present, NIIT is cooperating with 20 education centres across various cities in Nigeria.