Nigerian model and showbiz entrepreneur, Nwaejike Chiamaka Gina better known as Laura Barbie Iv has opened up on her love and passion for impacting African children.
Barbie's love for children made her partner with The Stacey Fru Foundation.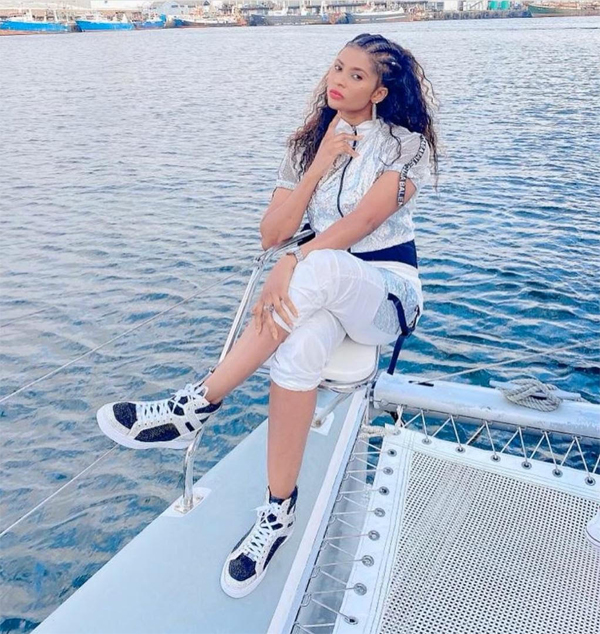 In her words:" I have adopted and supported The Stacey Fru Foundation for a while now. The Stacey Fru Foundation is run by a 13-year old girl. My choice for supporting her work is because as an entertainer, I am a strong supporter of African Children. I believe in the future of our children. Encouraging children to be literate, safe and secure is my major focus".
The South African based Nigerian entertainer also made a comparison between the South African entertainment industry and that of Nigeria.
"Both industries have a lot of similarities. Much of the difference remains in the culture. The South African Industry seem to be more tolerant than that of Nigeria. The Nigerian entertainment industry has to invest more in its infrastructure. I mean technological infrastructures like internet and softwares".
Going down memory lane, Laura Barbie IV said she experienced  setbacks when she started out in the world of entertainment.
"My major setback was not understanding how the industry works. I was able to overcome this by studying and monitoring my counterparts in the industry. I studied fellow entertainers and various industry stakeholders. After understanding how to position myself and my vested brands, It became a smooth ride".
Advising young showbiz practitioners who desire to break into the industry, Laura Barbie IV said:" Engage in the work that you care about. Be willing to take the risk, believe in yourself, have a vision, find good people and learn from mistakes. Be goal oriented and face your fears".