Lagos – A 10-year-old pupil of J.Day Spring School, Festac, Lagos, Miss Oghale Akokota, has won the 2018 Unified Examination of the Association of Formidable Education Development (AFED).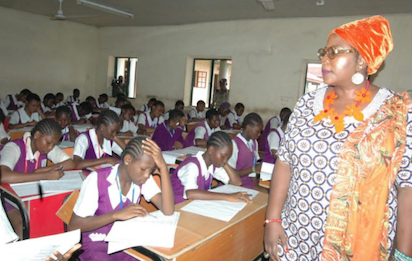 AFED is made up of the private schools charging low fees, with the aim of providing affordable and quality education for all.
The schools were charging between N9,000 and N25,000 per session.
Akokota, a primary six pupil, emerged the winner in the six educational districts, while Miss Barbara Mezeh, also of J.Day Spring School, Festac, Lagos came second.
The first and second position received N50,000 and N30,000 respectively, while other winners got consolation prizes.
In her remarks, Mrs Ifejola Dada, the AFED President, said that the association would continue to promote excellence and reward hard work to improve quality of education.
Dada commended the winners for their doggedness and dedication to their studies, urging others to emulate them.
She said that the unified examination was to create competition and improve education in the low fees schools.
Dada said that the association would focus on achieving the 2018 strategic plans to provide platform for all Nigerian children to be in schools.
Other winners include, Master Oluwaseun Ilori, Dockland Nursery and primary school, Shomolu, fourth position, while Miss Raimot Salami, Drunet School, Mainland, won the fifth position.
Miss Raimot Salami of Vigram Nursery and Primary School, Mushin, clinched the sixth position.
Also, Mrs Rosemary Olumuyiwa, the Proprietress, J.Day Spring, Festac, Lagos, won the 2018 Most Outstanding Proprietress in AFED. (NAN)