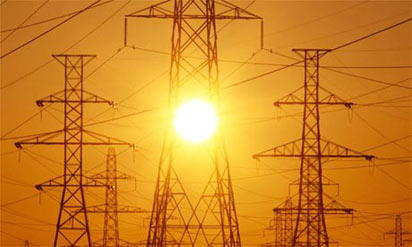 Electricity
THE power Generation Companies, GENCOs, have called on the Federal Government to put on franchise some of the gas pipelines in strategic locations especially the Niger-Delta region in order to guarantee surplus gas supply to thermal plants.
Besides, the companies have also challenged the Nigerian Electricity Regulatory Commission, NERC, to endeavour to respect contractual agreements in order to unlock prospects in the nation's power sector. They further demanded that, all players in the power sector value chain should be treated equally with fairness where defaulters are made to face sanctions or penalized. According to them, "NERC should perform its role as an independent regulator rather than being a toothless bulldog."
Chairman of Association of Power Generation Companies, APGC, Dr. Joy Ogaji, who made the remarks while speaking exclusively during an interview with Vanguard in Abuja, agreed that challenge of no-availability of gas did not just affect the GENCOs alone but the entire power sector value chain.
According to Ogaji, "Report from the Nigerian National Petroleum Corporation, NNPC, revealed that there has been an improvement in the supply of gas to power plants by  88.89 per cent between January 2017 and January 2018.
"NNPC in its monthly financial and operations report for January 2018, stated that gas to power supply stood at 731 million metric standard cubic feet(mmscf) per day as against 387(mmscf) per day in January 2017.
"It added that an average of 731 mmscf/d gas was sent to over 20 domestic thermal power plants in the month of January 2018."
On the consequences of inadequate gas supply on the GENCOs, she said, "The question is not whether the gas is enough but I think the real questions should be, are gas pipelines to GENCOs properly secured?, Is NGC willing to supply gas to GENCOs without their contracts being effective or without Letters of Credit,LC?
"If these questions are answered correctly, then availability of gas supply would not be a hindrance to power generation."
"The consequence of non-availability of gas is glaring not just on the GENCOs but on the entire power sector value chain.
"Unavailability of gas would lead to loss of electricity on daily basis as evident in the beginning of the year where the sector loss over 1,500 megawatts of electricity due to shortage of gas.
"Also, note that thermal plants supply about 70% of electricity in the sector, thus if they are out generation due to poor gas supply, the whole country will be in darkness.
"To avoid gas unavailability, the Federal Government can franchise some of the gas pipelines in strategic locations especially the Niger Delta to avoid vandalism.
Also, GENCOs gas contractual agreements should be made effective to avert certain issues from arising; remember Nigerian Gas Processing and Transportation Company Limited (NGPTC) had written to some gas-fired power plants threatening to cut-off gas supplies if they do not make their contract effective.
"That information can be gotten from Nigerian Communication Commission (NCC."
Ogaji explained, "Nigeria's power sector has prospects but there is need to address a lot of regulatory issues which comes as result of lack of respect for contractual agreements (sanctity of contracts) in the sector."
"All players in the power sector value chain should be treated equally with fairness and defaulters should be penalized. NERC should perform its role as an independent regulator rather than being a toothless bulldog."