By Chris Ochayi
ABUJA — The Federal Government, yesterday, announced that it was deploying a N36 billion to strengthen the activities of Meter Asset Provider, MAP, towards supplying of meters to electricity customers through private sector.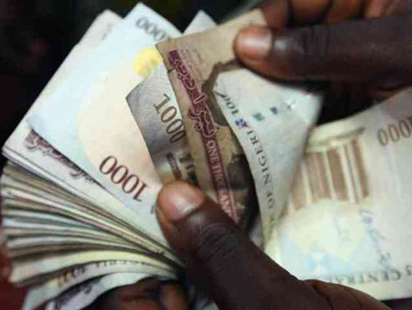 Minister of Power, Works and Housing, Mr. Babatunde Fashola, who disclosed this during the 28th monthly  power  sector  operators' meeting hosted by Kaduna Electricity Distribution Company, KEDC, in Kaduna State, enjoined all DISCOs to key into the MAP regulation.
Fashola said: "I urge all DISCOs that have not taken advantage of this opportunity to quickly do so, or make their own funding arrangements to contract their meter providers to supply and install meters."
Fashola, who expressed concerns over some constraints being noticed by stakeholders in the power sector, said: "It tells me quickly that at least somebody knows that there is a problem, and gives me hope that something is being done about it.
"Apart from service issues of supply, there is the bigger and compelling issue of estimated billing and lack of meters. Meter supply has become the big issue of the moment that consumers want us to resolve.
"As a government, we hear them loudly and clearly, and as service providers, we hope that you can hear them too. As power supply continues to increase in generation, transmission and distribution, the demand for meters will increase because more power supply and consumption will likely result in increased  bills.
"Estimated billings in this circumstance will become a major cause of distrust and conflict between consumers and DISCOs, and meters are the easiest way to build the bridge of trust.
"On the executive side of government, we are responding by taking advantage of Meter Asset Provider, MAP, regulations to deploy a fund of N37 billion towards supplying meters through private sector."
"On the legislative side of government, there is a clear intention to intervene by legislation. The executive and legislative response shows that government is committed to addressing this issue of meters.
"Let me be clear that every DISCO is affected, and every DISCO needs to respond by providing meters quickly and seeking to end estimated billing, which is subjective, discretionary, and prone to abuse."
Fashola expressed Federal Government's continuous commitment towards   better service delivery by improving infrastructure, as mandated by President Muhammadu Buhari.
He said, "Yesterday, I visited the historic city of Zaria to commission the 60MVA Transformer added to the Zaria 132 KV substation to increase the transformer capacity from 140 MVA to 200 MVA.
"This will improve service to customers of Kaduna DisCo, our host, in places like Zaria City, Sabon Gari, Samaru, Giwa, Yakawada, Tudun Wada, Markafi, to mention a few.
"This morning, I also visited the Power House 132 KV Transmission Substation in Kaduna to commission 2 X 60 MVA Transformers to increase the transformer capacity from 190 MVA to 240 MVA.
"This will hopefully improve service of Kaduna DisCo to customers in places like Kaduna Township, Rigasa, Kakuri, Rigachukwu, Chikun, Sabon Tasha, to mention a few."
The minister who commend TCN for these interventions that are being undertaken nationwide, added, "Substation by substation, one by one, city by city, we are bringing incremental power close to the people, and this is change."
Fashola recalled that, "In the last few months, I have used the opportunity of this meeting to focus attention of Operators, GENCOs, Transmission Company and DISCOs, who are the points of public interface, on the need to pay more attention to service delivery, repairs, and maintenance of equipment.
"My focus in this meeting will not be different. We are beginning a different weather season that will see more rainfall, thunderstorms, lightening and windstorms.
"All of these will affect regular supply one way or another. Trees will fall and disrupt lines, poles and lines may be damaged, and service will be disrupted.