By Michael Eboh
The Federal Government , yesterday, bemoaned the paucity of funds required to undertake significant investments in oil and gas industry in Nigeria and the rest of  Africa.
This is even as Nigeria's Minister of State for Petroleum Resources,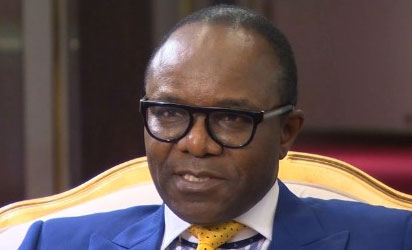 Mr. Ibe Kachikwu, emerged the new President of  African Petroleum Producers Organisation, APPO.
Speaking at the opening ceremony of the Extraordinary Session of the Council of Ministers of APPO in Abuja, Vice President Yemi Osinbajo, disclosed that due to the fact that oil and gas industry was very capital intensive, individual African countries do not have the resources required to make the necessary investments in the industry.
"This is especially true, because these investments are competing with infrastructure and social services for the limited resources available to us as government," he said.
Osinbajo, however, called for increased synergy and cooperation among oil-producing countries in Africa as, according to him, this is critical to tackling the funding challenges that have hindered the growth and development of the continent's petroleum industry.
Also speaking, the newly appointed President of APPO and Nigeria's Minister of State for Petroleum Resources, Mr. Ibe Kachikwu, noted that driven by the quest for development across the African continent, there were new finds of oil and gas, while massive exploration was currently ongoing.
However, he lamented that finding the necessary funds to finance these ventures was very difficult, as a investors were increasingly finding it hard to invest in crude oil and gas exploration in the Africa.
He also called for increased integration and cooperation among oil-producing countries in Africa to mobilize funding for these big ticket oil and gas projects.
He said, "The only way growth would happen in this sector in the whole of Africa is through an inter-dependence approach. All of us must be able to hold hands and find a way of supporting one another, in terms of the research; in terms of the internal investments potentials and capabilities, and also help to drive the process.
"We are therefore, having to merge and juxtapose the rising profile of African oil production with the level of response that is required for purpose of integration, to enable us achieve the objectives that we have."