Britain based PDP chieftain, Opeyemi Falegan has lamented the campaign of hate and disunity by the political parties ahead of the election and charged them to promote issues that pertain to the well-being of the people.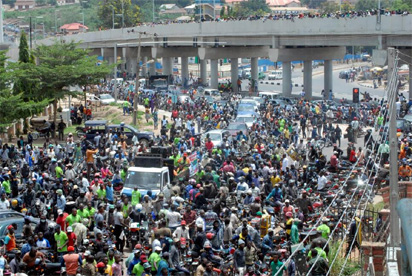 Falegan, in a statement made available to journalists yesterday, said: "It is more sane and civilised for candidates of all political parties to tell the electorate their programmes and policies rather than the current campaign of calumny and hatred in all nooks and crannies of the state.
"The development has so far, heated up the polity with majority of people of the state now sleeping with their two eyes opened because of unforseen events due to actions and conducts of some of the Candidates and their supporters.
"It is unfortunate and disheartening to note that some candidates do not have any manifesto for the people and such candidates are now going up and down, canvassing for votes to become the governor of Ekiti State. The development is nothing but a show of shame and uncivilised in this century.
"The level of political intolerance in the state now could be blamed on lack of good policies and programmes to be executed by some of the candidates to sell themselves to the people in order to win peoples' hearts during the poll.
"If the trend remains unabated and unchecked before the election, it could, no doubt, lead to unfavourable and ugly political atmosphere in the state and breakdown of law and order of once most peaceful state in Nigeria. This, is what we do not want nor pray for us.
"Ekiti people are enlightened, intelligent and brilliant persons with educated persons per household more than any state of the federation and the trend is always on the increase geometrically yearly.
"People know who and what they want in this part of the country more than many other states but some of our current politicians are using propaganda through hate speeches and pointing accusing fingers to cover up their ineptitude, none or shallow manifestoes to deceive the electorate in the state.