By Akpokona Omafuaire
EX-AGITATORS in the   Niger Delta under the aegis of Ex-agitators Peace & Conflict Resolution Leadership Forum has passed a vote of confidence on their leader,  Chief Selky kile Torughedi, a.k.a Gen young shall grow.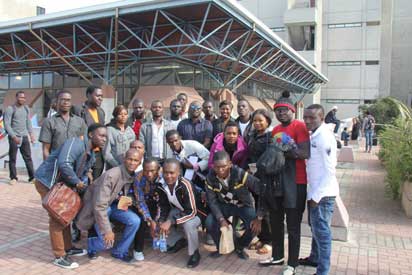 The confidence vote was made during a  meeting of the stakeholders with ex-agitators, who believe in the development of the Niger delta region.
They stressed that the vote became necessary because of the administrative competence he has shown in piloting the affairs of the organisation.
They call on the public and the office of the Special Adviser to Mr. President on Niger Delta and the Coordinator of   the amnesty programme, Prof Charles Dokubo, to continue to   work with High   Chief Selky kile Torughedi to bring the desired uncommon transformation to the Niger delta region,
Those in attendance were the Chairman, Toriomo Yerindideke Excel; Douglas Otokolo State   Coordinator, Lucky Ben Assistance, Happy Febo, Secretary, Assistance Secretary, Ebimobowei Apaingolo, Detagnant Inatimi, treasurer,
Chief Kalaiti Jefter senior special adviser/ national Secretary) (Don, Alex Watchman. Adviser) (Jackson Lagos man. aka Lagos man adviser) (Edward Youdiowei. Adviser) ( Agadagba Goli. Adviser) ( Selete Walter adviser) the members of Niger Delta ex-agitators peace & conflict resolution leadership forum,
He cautioned Niger Delta youths to shun social vices, such has pipeline vandalism, hostage taking, and kidnapping as called for more seminars, and enlightenment programmes which will help to sensitise the mindset of our youths.