By Nkiruka Nnorom
Activities on the Nigerian Stock Exchange, NSE, closed positive this week following bargain hunting on value stocks by investors, resulting in 4.7 percent returns.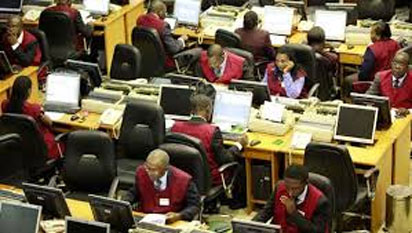 At the close of trading on Friday, the All Share Index, ASI, surged by 4.7 percent to 38,669.23 points, thereby restoring the YtD and month-to-date, MtD, returns to positive at 1.11 percent and 1.48 percent respectively.
Also the market capitalisation of listed equities recorded N628 billion increase to close at N14.008 trillion from N13.383 trillion, representing 4.5 percent return.
Analysts observed that the profit taking, which resumed again on today (Friday, June 8) may likely enter the next week.
According to analysts at Cordros Capital, relatively lower prices of value stocks, coupled with still-positive macroeconomic fundamentals, will further sustain gains in the equities market.
Also Cowry Asset Management, in its review, said that the market will likely close flat in the green territory as both retail investors and portfolio managers continue to buy the dip in order to average their costs.
Market breath also closed positive as 49 gainers emerged compared to 29 losers.
Japaul Oil and Maritime Services Plc led the gainers, advancing by 40.91 percent to close at N0.31 from N0.22. Prestige Assurance Plc followed, appreciating by 39.58 percent to close at N0.67 from N0.48; Nascon Allied Industries Plc went up by 17.89 percent to close at N22.40 from N19.00.
C&I Leasing Plc ranked fourth with 17.57 percent to close at N1.61 from N1.37, while Dangote Flour Mills Plc was up 17.13 percent to close at N10.60 from N9.05 percent.
Analysis of sectorial performance showed that demands for Lafarge Africa, Nigerian Breweries Plc and Fidelity Bank Plc supported the gains posted by the industrial goods (+9.36 percent), consumer goods (+6.55 percent), and the banking (+4.48 percent) sectors, while declines in the oil and gas (-1.34 percent) and insurance (-0.61 percent) sectors were largely on the back of losses in the shares of Total Nigeria Plc and Consolidated Hallmark Insurance Plc respectively.