By Perez Brisibe
UGHELLI—URHOBO leaders under the aegis of Urhobo Leaders of Thought, ULOT, have described the declaration of May 29 as Democracy Day by former President Olusegun Obasanjo as the height of hypocrisy and commended President Muhammadu Buhari for making the needed rectification on the day.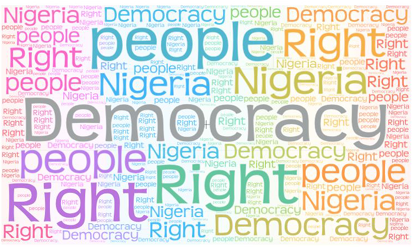 Applauding the president for the declaration, the Urhobo leaders also described it as a triumph of good over evil, adding: "Nothing can be more historical than this, as Nigerians can now breathe the air of genuine and sustainable democracy."
The leaders in a statement by its secretary, A.A. Mumakai-Unagha, said: "We are glad for this singular honour. The spirit of those who died including that of the elected president Chief M.K.O Abiola will now rest in peace. The May Day as was being celebrated, was hypocrisy on the part of Chief Obasanjo, who did not laboured for the present democracy, a share wickedness and short sightedness on his part.
"The President went further to honour the presumed winner of the June 12 presidential election, Chief M.K.O Abiola with the highest award in Nigeria, his Vice President Ambassador Babagana Kingibe and a human right activist, Chief Gani Fawihemi.
"With the singular gesture, President Buhari cannot be said not to be democratic enough, as he had demonstrated a rare courage beating records of past leaders. What we want Mr. President to do is to set up a high power investigation team to unravel the circumstances leading to the annulment to avoid further occurrences."