The Deputy Governor of Imo State, Prince Eze Madumere has won the "Integrity Man of The Year 2018" award at the just concluded Nigerian Association of Christian Journalists' Annual Awards.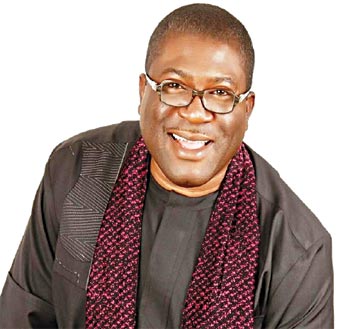 According to the General Secretary of the association, Dr. Charles Okhai, the choice of Madumere for this year's most prestigious award category is hinged on the association's assessments of the qualities embedded in his character, having watched him with keen interest over the years and are proud to identify with his personality, diligence, patriotism, honesty as one of the best Deputy Governors in Nigeria, demonstrating high level humility that is not known in politicians of nowadays.
In a release on the awards, Okhai stated: "From his days as Chief of Staff, now as Deputy Governor of Imo State, we came to the realization that no other is worthy of this award at this present time other than he, as this honour is bestowed on eminent Nigerians who have over the years distinguished themselves in all spheres of their careers as integrity conscious leaders which Madumere symbolizes, a rare bred politician in Nigeria, therefore this award.
"The selection that culminated into the choice of Eze Madumere for the most revered award went through a rigorous process during the association's National Executive Members Nomination Exercise which produced him as the best amongst two others, after-which voting was carried out by members through SMS nationwide, which also had him emerge as the most deserving candidate for the award."
Responding to the honour, Madumere said: "When I got the news of my being chosen as the recipient of this year's highly sort after award from this great association of Christian Journalist, I asked myself what I had done to merit such an honour. It wasn't until the letter of nomination was given to me that I understood the criteria for such an award and I simply would say, I am further humbled by this show of love. This award tells me that I am being noticed in my very little corner in Imo State where I ply my political trade as the 'People's Deputy Governor' and that nothing is hidden anymore,".
The award identifies Eze Madumere as Nigeria's symbol of integrity and a worthy ambassador of the Nigerian Association of Christian Journalists (NACJ).