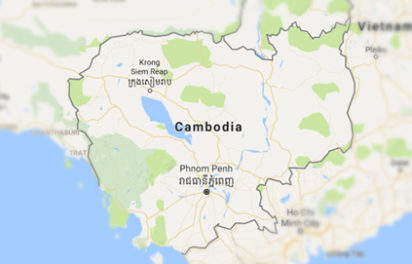 Twelve Cambodian police and military generals, all high-ranking members of Prime Minister Hun Sen's ruling party, were accused of human rights violations dating from the Khmer Rouge era in a report released on Thursday.
The report from Human Rights Watch alleged that the National Police and Royal Cambodian Armed Forces' (RCAF) commanders are the "backbone of an abusive and authoritarian political regime over which an increasingly dictatorial Hun Sen rules.''
Hun Sen's government, having ruled for 33 years, has cracked down on political opponents and independent critics in the run-up to the July 29 elections.
"Each of the accused is politically and personally close to Hun Sen.
"They help ensure that the army, gendarmerie, and police perform a political role in guaranteeing his and the ruling Cambodian People's Party's continued rule,'' the report said.
Its release came after the U.S. issued sanctions against the head of Hun Sen's bodyguard unit, Hin Bun Hieng, over similar allegations earlier this month.
"Bun Hieng and his unit have been connected to incidents where military force was used to menace gatherings of protesters and the political opposition going back at least to 1997,'' the U.S. Treasury said in a June 12 statement.
That year, a grenade attack on an opposition rally in the capital killed no fewer than 16 people and injured over 100.
The HRW report raised suspicions that Kun Kim, current RCAF deputy supreme commander; Neth Savoeun, National Police commissioner; and a deputy, Mok Chito, were involved in the 1997 incident. (dpa/NAN)