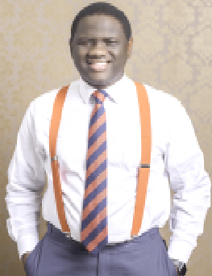 Deji Agboade
By Moses Nosike
For star-ups and already existing businesses to grow and remain sustainable, Chief Executive Officer, BPI Advisory, Deji Agboade has advised solopreneurs and entrepreneurs to engage quality hands for quality service delivery.
Agboade who is an entrepreneur and result oriented growth advisor with over 16 years experience working with clients across the private and public sector, in this chart said that business sustainability is about building businesses in a way that ensure they survive and thrive over a long term even when the owner is not there.  He said that business owners should put structures in place and hire great people so that their business would grow.
According to him, customers  are not looking for the owner of the business but quality service. So customers will always come back when value is delivered irrespective of who delivered it, he said.  "If you consider the fact that most of the things you use or buy are not made literally by the owner of the brand.  For example, I doubt that Gucci personally makes all the bags that people buy, not to mention selling them personally.  Yet, the brand keeps raking in money from multiple outlets across the globe.
Agboade stresses that if you think about it, the highest paid person in any organisation does the least amount of operational work. "The highest paid person on any project does the least amount of day-to-day work, because organising people, thinking and strategizing about the future work is often much more valuable than doing the actual work today.  It's the way our world is wired.  The problem is that many people have allowed themselves to think they have to do everything themselves but the reality is that that is not necessary, and I argue that is actually what is limiting your growth.
Continuing, he said that business owners must grow to the point where they are able to engage other people to do the day-to-day work their businesses require in order to free the business owner for more strategy and brand building work.  The guys in operations are critical to our business but they are only focused on what happens today.  And since what happens today ends today, the manager who can see ahead to create the future will earn more than the fellow who only sees as far as today goes.
When asked how the narrative can be changed, Agboade said, "there are two features he recommends that businesses must have if they are to build a business that'll grow exponentially.  First, the business must be designed in a way that is replicable and second, the business must be financeable.  As simple as these two features sound, they are very powerful.
Having a business model that is replicable refers to the ability to take a business model to a different location and still be able to produce the same result while being financeable means the business owner is able to answer the question:  How would you grow this business if I gave you a million dollars? A business that is replicable is a business that can be scalable.  Just like McDonalds, you must design your business model in such a way that it works independent of you.