By Charles Agwam – Bauchi
The Bauchi State government, through its agency, Bauchi Geographic Information Service (BAGIS) has reallocated plots of land wrongly revoked from owners of Bauchi State Agriculture Development Programme (BSADP) housing quarters by a committee set up to recover government property illegally acquired by ex government officials.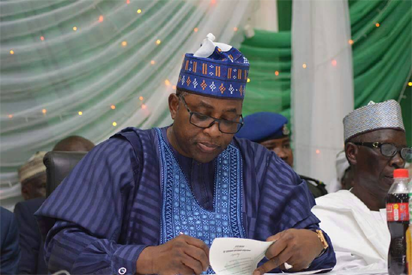 Fielding questions from journalists, the Director General, BAGIS, Baba Abubakar Suleiman, yesterday told newsmen at a press conference that the state governor, Mohammed Abubakar has directed the service to review the actions of the committee to alleviate the sufferings of legitimate land owners.
He noted that their findings revealed that the committee did not do a thorough investigation on the alleged illegal land allocation as they were mandated.
"The committee acted on its own to revoke the titles of land owners of BSADP quarters and therefore, does not reflect the wishes of the governor.
"Only the governor, as the chief executive of the state, has the sole responsibility of allocating or revoking land titles.
Mr. Suleiman continued "What the committee was sent to do was to find out if any land was allocated illegally to people by the past administration".
In another development, the governor has approved the sum of N100 million worth of compensation to acquire land for the establishment of Islamic university to be sited in Alkaleri local government of the state which would be supported by the kingdom of Saudi Arabia.