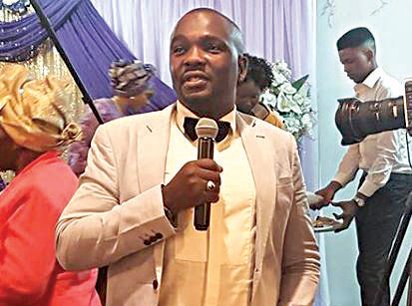 By Ayo Onikoyi
Controversial actor, Yomi Fabiyi has taken a bit of a credit for the settlement of the rift between two Yoruba A-list actresses, Mercy Aigbe and Toyin Abraham by saying he actually leaned on Mercy to forgive Toyin for the social media glitch in which the latter accused the former of being responsible for her marriage break up and for being a "hypocrite".
Yomi Fabiyi also revealed in an Instagram post that he had taken the heat for Toyin Abraham too many times for stepping out of line, without the actress knowing it.
"Aside my own issue with Toyin which I have forgiven her afterwards, whether she asked for it or not, is it not right that after trying to caution her on the same platform she erred that I find means to reach out to Mercy and apologize on her behalf. Does Toyin know how many bullets I have received on her behalf, forget the ones she witnessed or knew about. This I have equally done for some of my colleagues behind them. If you know, you know," he writes
Writing further, he accused the fans and social media trolls for being responsible for many spats among actors and advised his colleagues to avoid being led on by their fans and social media followers who delight in seeing them tear one another apart
"In as much as I believe most of our fans are just having fun online, please permit me to say some are the cause of these problems. Stop allowing yourself to be used for cyber attacks or avoid trolling", he writes.