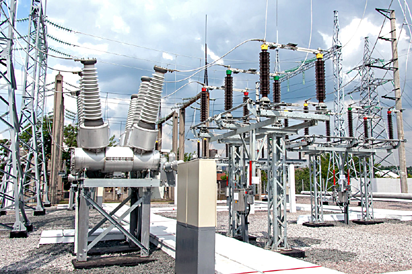 By Chris Ochayi
THE Abuja Electricity Distribution Company, AEDC, announced weekend, that it has invested a whopping N2.5 billion in the provision of personal safety gears and other safety equipment in the last five years.
Managing Director of AEDC, Mr. Ernest Mupwaya, who stated this in Abuja during the presentation of hosting flag for the 2018 National power safety summit, said the company, attached high priority to the issue of safety.
The National power safety summit to be hosted by the Abuja electricity Distribution Company, AEDC, is slated to hold between October 25 and 26 2018. Besides, Mupwaya had said that the company recorded a total of 101 fatalities within the period under review, while explaining further that nine staff of the company were involved due to human errors just as power vandals and members of the public shared the remaining figure.
Mupwaya said, the concept of safety presupposes the desire to ensure that both the service provider and the user of the product should benefit maximally from the product.
He added, "However, we human beings either for lack of knowledge or complacency and carelessness find themselves constantly compromising safety standards unfortunately to their own detriment.
"As a company, the issue of safety is a high priority task for us hence it is at a directorate level and enjoys generous budgetary provisions in our recurrent and capital budget expenditure.
And not just safety, we also place a very high premium on the health and environment of both the staff of the company and areas of operation.
"Since we took over the ownership and management of the company on October 31, 2013, we have carefully and deliberately raised the level of awareness and changed the mindset of the workers of the company in the area of health, safety and environment."
Also speaking, the Chairman, Local Organising Committee, LOC,  of the National Power Summit, Gabriel Igede expressed concerns over the rising level of accidents in the electricity sector, especially,  within the Distribution Companies, DISCOs.
He noted that the rate of the fatalities in the sector was rising year after year, while affecting both the staff and customers who are falling victims.
He, however, observed that the rate of staff involved in fatalities in the Abuja Electricity Distribution Company, AEDC was reducing drastically instead of increasing as the case with other companies.