By Bashir Bello
The National Drug Law Enforcement Agency, NDLEA, Command in Adamawa says some youths have resorted to taking human urine to get high.
This is just as the Commander of the Katsina State Command, Maryam Sani, said suspected drug dealers no longer stay in the shops, but use their motorcycles and cars to sell drugs, making it difficult for the Command to apprehend them.
The Adamawa State commander of the agency, Mr. Yakubu Kibo, speaking in Yola, said other new items abused include dry pawpaw leaves, dry plantain leaves, burnt tyres, as well as a solution made from candies and beverages.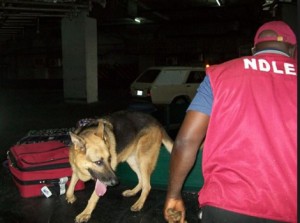 His words: "It is important for parents to know and pay attention to the recently discovered substances of abuse like dry paw paw leaves, tom tom in lacasera drink, 10 days old human urine, methylated, spirit in coke drink, dry plantain leaves, burnt tyres among others," he said.
While describing drug abuse as a rampaging fire that does not discriminate, Kibo called for collaborative effort to create a drug free society.
"For the drug war to be successful, the supply and demand reduction must go hand in hand.
"To that effect, since January, the Adamawa Command has seized 2,742.358 kg of assorted illicit drugs," he said.
Katsina State Commander , Maryam Sani, while raising alarm over new method devised by suspects to beat the agency, said "The suspects have gone mobile sellers not stationed in a place or shop.
"They now use their motorcycles and cars to sell the illicit drugs which now make it difficult to apprehend them. But we would not relent as they are devising other means we would also be coming up with strategies to ensure that the menace is reduced to the barest minimum."