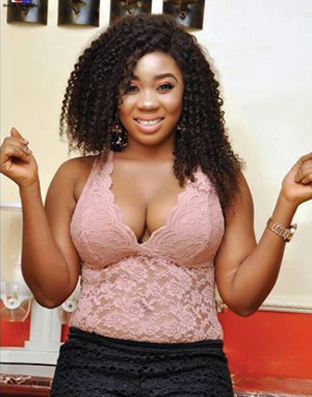 By ADETUTU ADESOJI
While popular role interpreter, Toyin Abraham has apologized to colleague, Mercy Aigbe, after false accusations, newly wedded Yoruba actress, Wumi Toriola has also made atonement for her 'uncensored .statement' to Toyin Abraham over Mercy Aigbe
Wumi who recently got married, in a  post on social media  called 'The Ghost and the Tout' actress out and also called her a liar. In her post, Wumi appeared to have taken sides with Mercy Aigbe and trolled Toyin for stepping out of line. The 'Sugbon Kan' actress in the post congratulated Mercy on her latest achievement as a landlady and went further to accuse Toyin   of lying about her engagement.
Wumi has however taken her words back and has sincerely apologized to her colleague.
She wrote on Instagram, "I am a product of public applaud and would not at this stage ignore the concerns of the people who have watched me grow in my chosen career.   I sincerely apologise to Toyin Abraham @toyinabraham for allowing my emotions take over me and for uttering such uncensored statements to her. I put a call through to her and we settled it."
"Yes, I messed up but we all are human and we are bound to mess up once in a while. To the elders in the industry who cautioned in love, I say a big thank you."
She also took a swipe at trouble shooters who find joy in disagreements. "Issues of this nature have a way of opening our eyes and minds to a lot of things we never saw coming. I have come to realize that most people from the outside derive delight in putting more fire, than quench the fire of disagreement'" she added.