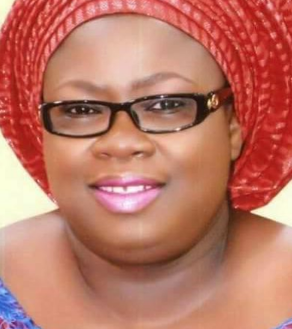 Nkechi Ikpeazu
By Anayo Okoli
UMUAHIA—WIFE of Abia State Governor, Mrs. Nkechi Ikpeazu has lamented the rising incidents of human rights abuse, such as rape,  forced prostitution, baby factories, and human trafficking which she said seemed endemic in Nigerian society.
To this end, Mrs. Ikpeazu has urged the Abia State Police Command to strengthen its Juvenile and Women Centre, JWC, by setting up a special investigation desk to ensure "speedier and thorough attention to reports and allegations of abuses and violence against women and children so that perpetrators do not go scot free".
Mrs. Ikpeazu who spoke when she led a coalition of women from various professions, on advocacy visit to the Abia State Police Commissioner, Anthony Ogbizi, explained that the visit was to "encourage the police for speedy investigation and prosecution of incidents relating to women and children; encourage the police in the fight against teenage pregnancy, child trafficking, baby factories and obnoxious widowhood practices.
"The incidents of  human rights abuse, rape, baby factories, forced prostitution and trafficking seem endemic in our society. More and more of our young girls are being drawn into prostitution, baby factories and rape, while women are being abused, beaten and sometimes killed even in their homes."