As part of Governor Godwin Obaseki's efforts to restructure and reform the College of Agriculture, Iguoriakhi, a team of top academics drawn from over four tertiary institutions across the country has concluded review and development of a new curriculum for the ongoing restructuring of the institution.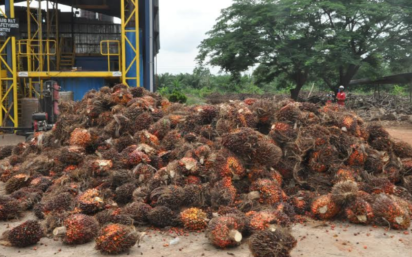 Governor Obaseki had ordered the closure of the school after committees set up to review its operations implicated its management for fraud and mismanagement. Some of the allegations against management included mismanagement of funds, abuse of office, non-accreditation of programmes, over-bloated staff, among others.
However, Consultant to the Edo State Government on the restructuring of the college, and former Vice Chancellor of the Federal University of Agriculture, Abeokuta, (FUNNAB) Professor Oluwafemi Balogun, said that the restructuring of the college is well underway, as the new structure will make room for a multi-campus system, with stations in the three senatorial districts of the state.
Explaining that the development of the new curriculum is part of the advanced stage of the restructuring process, he said that the exercise was carried out by over 10 professors at a workshop held on Thursday, in Benin City, Edo State capital.
Professor Balogun noted, "The workshop was organised for the development and review of the new academic curriculum for the College of Agriculture and Natural Resources, as part of ongoing efforts by Governor Obaseki to restructure the institution."
He said, "At the end of the workshop, the dons were able to produce international standard curriculum for the College in compliance with the National Board for Technical Education (NBTE) provisions for curriculum. This will qualify the restructured college's programmes for accreditation.
"The new curriculum we have developed is appropriate, relevant and unique for the fresh programmes that will be offered in the college. With the completion of the assignment, in due course other colleges of agriculture will visit Edo State to borrow the template used for the development of this curriculum, which is of international standard."
Professor Balogun said the team of 10 seasoned professors, who are experts in curriculum development and education administration, are drawn from various tertiary institutions in the country.
According to him, they include Former Vice Chancellor, Federal University of Technology, Akure, (FUTA), Professor Adebisi Balogun; Rector, Federal Polytechnic, Ile-Oluji, Professor Adedayo Fasakin; a seasoned Curriculum Development Staff from the Federal Polytechnic Nekede, and five other associate professors from the University of Benin.
He noted, "The scholars' expertise in curriculum development is relevant for the restructuring of the college. The new programmes will be run in three campuses spread across the three senatorial districts in the state."