By Ochuko Akuopha
RESEARCHERS have raised alarm over the increasing rate of diabetes among Nigerians, saying over 5.5 per cent of the country's population was suffering from the ailment.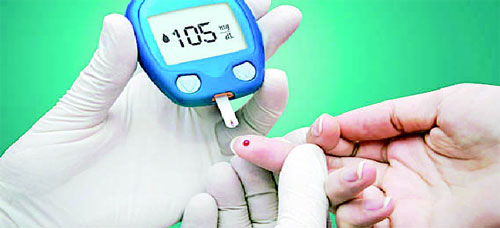 Speaking at a three-day Diabetes Awareness Workshop with the theme, "Bringing Research In Diabetes To Global Environment and Systems (BRIDGES)" held at Novena University, Ogume, Delta State, resource persons from different universities advised Nigerians to engage more in physical exercise and check what they eat to curb the ailment.
During the workshop organised by the University in conjunction with the International Diabetes Foundation and Global Medical Research and Development Organisation, GMRDO, one of the lead presenters Dr Ezekiel Uba Nwose, noted that "Diabetes is one of the major problems in the world that is easily connected with metabolic syndrome that predisposes to heart diseases.
"Participants at this workshop which include healthcare professionals, public health staff and students are going to organise diabetic patients, train them on how to manage diabetes, especially on lifestyle methods."
Another resource person, Mr Otovwe Agofure said: "We did we get 25.46% of people having diabetes in Ughelli alone, that is to tell you the degree of prevalence in Nigeria. Some people may not know that they have diabetes until they collapse or have stroke because, it goes with hypertension."
On their parts Coordinator of the programme, Prof. Eunice Igumbor and Prof. Ifeoma Ulasi stressed the need for participants at the workshop to carry out massive campaign on awareness, food options and physical activities.
Subscribe for latest Videos