By Etop Ekanem
A new body, Delta Ijaw Political Assembly, DIPA, inaugurated weekend in Asaba, with Mr J.T. Government as chairman, passed confidence vote on Governor Ifeanyi Okowa and vowed to massively return an Okowa-Otuaro ticket in 2019.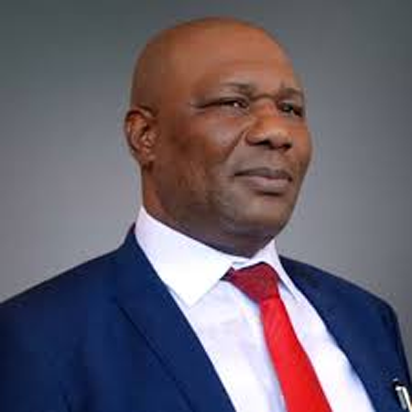 Deputy Governor of Delta State, Kingsley Otuaro, named earlier as chair of the body's Board of Trustees, unveiled its logo aided by others including Senator James Manager.
Otuaro, who spoke in Ijaw language, stated: "I'm impressed by the massive turnout for this inauguration. DIPA is a united front poised to advance the political interests of the Ijaw nation in Delta. I want to thank the Ijaw for their unique support in 2015. I am confident that the Ijaw, who returned outstanding votes to the Okowa-Otuaro ticket in 2015, will in their known sincerity do same in 2019 as resolved here today."
Chief Emmanuel Amgbaduba, who spoke earlier, expressed hope the Ijaw, resolving to work together, will cross the political red sea just as Senator James Manager charged the Ijaw to always guard power in its hands by massively supporting its own such as the Okowa-Otuaro ticket.
In his inaugural speech, DIPA chairman, Mr J.T. Government, thanked the Ijaw politcal family for the trust and opportunity to lead and assured that the Ijaw would work assiduously to return Okowa-Otuaro in 2019 and continue to promote "our political interest."
DIPA's National Officers include Chief Bosin Ebikeme as Vice Chairman; Mr. Eric Omare as Secretary, Capt. Smart Asekutu as Treasurer, Mrs. Tina Yinkore as Women Leader and Chief Frank Omare as Spokesman.
Other members are P.C. Embelegha as Chief Whip, New-world Safugha as Chief Mobilisation Officer, Godwin Edumogiren as Financial Secretary,d Jude Sinebe as Youth Leader. Joel Bisina as Assistant Secretary, Raymos Guanah as Legal Officer and Godbless Omoni complete, Executive Member.