By Peter Egwuatu & Prince Okafor
THE Association of Issuing Houses of Nigeria, AIHN, has disclosed that about 12 companies quoted on the Nigerian Stock Exchange, NSE, have raised N268.7 billion by way of Rights Issue in the last 18 months.
The AIHN which honoured some prominent people, who have contributed to the growth of the Nigerian capital market during its inaugural annual dinner, in Lagos, also stated that the outstanding value of corporate bonds, corporate Eurobonds and commercial papers raised so far in the financial market are N14.5billion, $1400 million, and N86.5 billion respectively.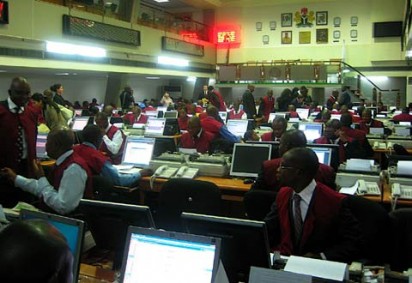 According to AIHN, a significant portion of the bond and commercial papers issued in 2017 were issued by commercial and merchant banks.
Speaking at the event, with the theme, "The Capital Market as a Catalyst for Sustainable Development", Mr. Aigboje Aig-Imoukhuede, Chairman, Coronation Merchant Bank, stated the need for the country to have operators led capital market development.
He further canvassed for scaling up of the minimum operating capital for the issuing houses given the big ticket transactions they are expected to handle, as well as the need for regulators to cut costs of transactions for raising capital.
He stated: " We have to move from a regulator-led-development to operator-led-development. It is not possible for us to have the kind of development we need in this country if regulators continue to lead development. I am not saying that there should not be regulation in investment banking or issuing houses as they are known here in our country, but it is better if they set minimum standards."
In his welcome address, Sonnie Ayere, AIHN President, said: "We will continue to deploy innovation in our operations in order to meet the demands of our partners and clients. We are confident that we can help to continue to shape the industry transformation into a more vibrant one and continue to strengthen the association's position in the industry value chain."