….. Africa to urbanize at 3.65% annually
By Ebele Orakpo
100 Resilient Cities, 100RC, an outfit that helps cities around the world become more resilient or adaptable to the physical, social and economic challenges that are a growing part of the 21st Century, has announced Dana Omran as the new managing director to oversee the African portfolio of the company.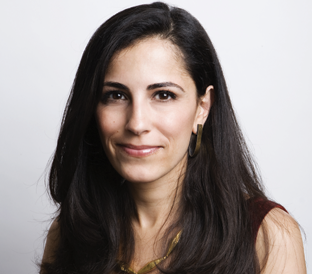 According to a release made available to Vanguard, 100RC supports the adoption and incorporation of a view of resilience that includes not just the shocks—earthquakes, fires, floods, etc.—but also the stresses that weaken the fabric of a city on a day to day or cyclical basis,
President of 100RC, Michael Berkowitz, while making the announcement in New York, noted that Omran, in her new role, is expected to lead the organisation's strategic vision in the region, and spearhead a new wave of action in the 100RC African portfolio.
"With more than a decade of experience in urban planning and resilience, Omran will be a critical part of 100RC's efforts to advance a regional focus on resilience and implement initiatives that build more inclusive, resilient cities across the continent.
"During her tenure at 100R C, Dana has demonstrated exceptional leadership, decision-making ability, and both global and regional acumen," said Berkowitz, adding: "We are excited to see the great potential of the Africa region unfurl under her leadership, and expect to welcome a new cohort of both skilled Chief Resilience Officers and actionable City Resilience Strategies over the coming year."
Until recently, Omran served as Associate Director, City and Practice Management at 100RC, overseeing the strategy development process in North and East Africa, and Paris, France. She worked with municipalities across the Middle East and Africa to improve service delivery to businesses and private citizens through technology solutions and regulatory reform.
Before joining 100RC two years ago, Dana worked for almost a decade at the World Bank and International Finance Corporation, bolstering her policy and finance background through advisory roles to national and city governments.
Cities stand at the forefront of 21st-Century challenges and opportunities. More than 50 per cent of the world's population currently lives in cities, and that number is expected to rise to 70 per cent by 2050.
Africa alone is forecast to urbanize at a rate of 3.65 per cent annually, adding one billion more residents to the continent's cities by 2063.
With this rapid urbanisation in mind, 100RC has progressively grown its presence in Africa since the program's launch in 2013. 100RC's work in the region is underpinned by a vision that 10 African cities will serve as models for inclusive, equitable, and resilient urbanisation for the rest of the continent and beyond.
Pioneered by The Rockefeller Foundation, 100RC provides this assistance through: funding for a Chief Resilience Officer in each member city who will lead the resilience efforts; resources for drafting a resilience strategy; access to private sector, public sector, academic, and NGO resilience tools; and membership in a global network of peer cities to share best practices and challenges.
"Some of the fastest rates of urbanization over the next 30 years are expected to take place in Sub-Sahara Africa. This represents an enormous opportunity to infuse resilience thinking in urban centres small and large across the continent. From informal development to water insecurity, waste management to unemployment, applying an urban resilience lens has been proven to yield multiple benefits through singular but holistic interventions," said Dana Omran.