By Olasunkanmi Akoni
LAGOS — THE Nigeria Union of Journalists, NUJ, Lagos State Council has stressed that for the press to be truly free and contribute its quota to national development, the welfare of Journalists must be properly taken care of.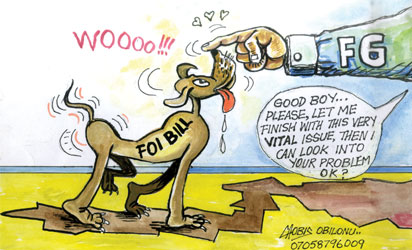 The chairman of the council, Dr. Qasim Akinreti said this during the 2018 World Press Freedom Day where he paid tributes to Journalists who lost their lives in the line of duty.
Speaking on the theme 'Keeping Power in Check: Media Justice and The Rule of Law', Akinreti said importance of the day as a celebration of fundamental principles of press freedom and defence of media independence, called on media owners to rise up to their responsibilities to their workers and pay salaries as at when due.
He expressed appreciation on the theme of 2018 edition which it said addresses the enabling legal environment for press freedom and gives special attention to the role of an independent judiciary in ensuring legal guarantees for press freedom and the prosecution of crimes against journalists.
Rivers PDP hails media for resilience
Also, in a statement by the Rivers State chairman of the Peoples Democratic Party, PDP, Bro Felix Obuah said: "The era of deadpan reporting has long given way for development based Journalism whereby real development projects and people-oriented leaders should be adequately reported to encourage the citizenry on their civic responsibilities.
"While I congratulate and identify with you on the occasion of your World Press Freedom Day, I hope you will do better by reporting those who are genuinely diligent in their duties and prudent in the management of resources entrusted to them like the Rivers State Governor, Nyesom Wike."
World Press Freedom Day was proclaimed by UN General Assembly in December 1993 following the recommendation of UNESCO's general conference on May 3, and since then, the anniversary of the declaration is being celebrated worldwide.