By Emma Ujah, Abuja Bureau Chief
The Minister of Finance, Mrs. Kemi Adeosun, Thursday, in Abuja, held high-level discussions with visiting World Bank Mission, assuring that Nigeria would not be complacent on account of rising crude oil prices.
According to her, the government's priority was to return the economy to growth and that having achieved that objective, it has been working to accelerate growth rate.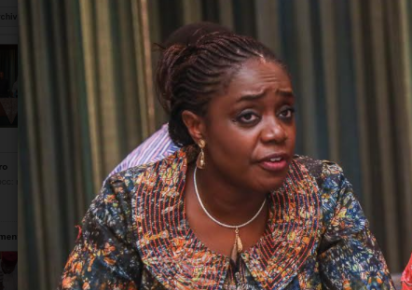 She said, "We are optimistic and vigilant. We are not getting complacent on oil revenue. It is not the volume of money that comes in from oil, but how well it is used for the good of the people.
"As a government, we take the view that growth is very important and our priority was first to get growth and then to accelerate it by creating jobs through improved spending on fiscal infrastructure.
"Another area of focus of the administration is Ease of Doing Business which we believe would significantly increase economic activities in the country and bring about improvement in the quality of life of the people."
The minister added that the current administration was paying particular attention to electricity, considered critical in expanding the economy, as higher access to electricity would create more business opportunities for more citizens.
Mrs. Adesoun said that the government was not mobilizing enough domestic resources, through tax and that there was a fresh push to raise the bar, while asking the citizens to up their confidence in the administration.
"We are asking the people of Nigeria to trust us", she said, adding that the decision to increase infrastructure spending, be prudent in expenditure and transparent in the management of public funds would result in improved quality of living in the country.
Earlier, the Head of Mission, Dr. Patrizio Pagano, said that his team was in Nigeria to obtain first hand information on the Nigerian economy and to understand the economic priorities of the federal government.
He said that the mission of 10 World Bank Executive Directors, representing 96 member countries needed to know the nation's priorities as that would be the only way by which the bank could assist Nigeria in achieving her objectives.
Dr. Pagano stressed the need for synergy between the government and the private sector, as according to him, the administration needed the private sector to achieve the nation's development plans, especially considering the vibrant nature of Nigerian enterprises.
The team would discuss on-going World Bank projects with both federal and state officials, with a view to working on how to maximize the benefits of its projects in Nigeria.
The officials will also meet the organised private sector in Lagos as well as undertake a tour of LAPO Microfinance project in Lagos and Azura Power Plant in Edo State.
The visit is expected to provide a first-hand impression of the challenges that both the Federal and State Governments face in implementing development projects, as well as, ensuring good corporate governance World bank projects in Nigeria.