Dear Bunmi,
I took a few days off work to care for my eight-year-old son who had tonsillitis.
I shouldn't have taken so many days off and I felt guilty about this. So when I returned to the office, I kind of exaggerated the extent of his illness. Unfortunately my colleagues became more sympathetic than I envisaged. They're constantly asking after my son's health and the head of my department has even suggested they do a bit of fund raising to help pay for bill my medicals won't cover!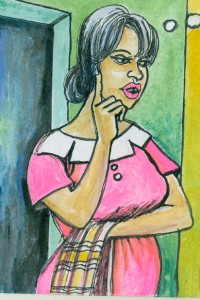 What do I do now that my little lie could be found out? Should I admit that I lied or should I tell another lie that he's now better?
Seun,
by e-mail.
Dear Seun,
This is a situation where honesty isn't the best policy – your colleagues may resent being taken for a ride. Tell them you're grateful for all their kind support, but that he's almost fully recovered and might even be going to one of his grandparents' house to recover. This would lessen their anxiety and everyone will soon forget about it.