BY JIMITOTA ONOYUME
Urhobo, Itsekiri and Ijaw have been urged to  come together under a common name Warri club anywhere they reside as a way  of forging unity among the three  tribes in Warri. Development expert Chief Francis Daniel Okumagba made the appeal yesterday at the second day of the 1st Warri economic summit with the theme, " Warri Rising" in Warri, Delta state. Okumagba who challenged youths in the state to  shun thuggery and related activities said there was need for the various ethnic groups to sink their differences for the common good of Warri as an oil rich city.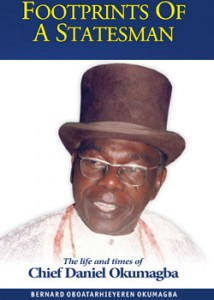 He said there were several opportunities for youths to embrace for their growth and development in the state without going for bank loan, stressing also that they do not need god fathers to succeed in their various economic endeavour.
Okumagba who got applause as he unveiled various economic opportunities for youths to embrace in the state said they should stop giving excuses for failures. "Money flows in the street of Warri, we are not picking it. You don't need money to start a business but the will and determination.   Some of our youths need a change of mindset.
Let us all grow Warri before we look at where we come from. In Rising Warri, we need to rebrand. Let us have Warri club everywhere. Let us de-emphasize  tribal sentiments for the growth and development of Warri", he said.
Professor Tosan Harriman of Ado Bayero University, Kano who also spoke called for what he termed community engagement approach to move the oil rich city forward, stressing that youths should shun brigandage
"If we all develop a community sense of engagement we will redress so many challenges in the area. We cant see Ijaw, Itsekiri, Urhobo as our problem, our problem is endemic
A Nollywood guru , Mr Alex Eyengho who spoke extensively on opportunities for Warri youths in the movie industry also enjoined government to create a conducive atmosphere for movie industry to thrive in Warri. "Street lights in Warri will  attract producers to some locations in the area", he said.