The Women and Youths Support Group (W.A.Y.S) for "ATIKU 2019" National President/Global co-ordinator, Princess Kemi Adesanya-Eboda has joined millions of well-meaning Nigerians to felicitate with the Nigerian youths on the occasion of children day celebration.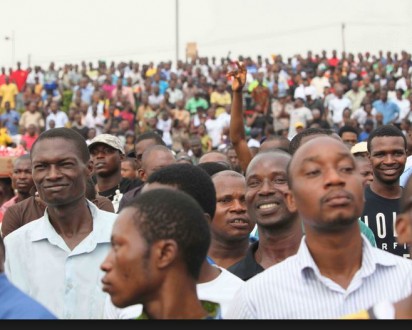 In a statement made available to the media, Princess Kemi Adesanya-Eboda, said that the Nigerian youths remain one of the most dynamic and productive youths in the world.
In academic and sports, she asserted that the Nigerian youths have always excelled within and outside the country. She said if Alhaji Atiku Abubakar becomes the president of Nigeria come 2019 the Nigerian youths will have a considerable opportunity to contribute significantly in building a greater country.
She asserted that the PDP presidential hopeful and former vice president has a well articulated national youths policy that will make the youths to be more productive with their abundant talents. She said Atiku has already promised that if elected president, his government will be made up of forty percent youths
The WAYS national president/Global coordinator therefore urged the Nigerian youths to get registered by obtaining their Permanent Voters' Card (PVC) so that they could be eligible to vote; adding that it is the only way for their voices to be heard in 2019
She reiterated that Atiku's presidency will usher in a new dawn and a greater conducive environment for all Nigerian youths to excel and realize their dreams in their fatherland without having to embark on dangerous journeys to look for greener pastures outside the shores of the country.
She affirmed that the country has abundance resources to cater for all Nigerians but bad economy planning and insensitivity on the part of our political leaders have stunted the growth of the country and impoverished a greater majority of Nigerians.