By Festus Ahon
ASABA—FORUM of Urhobo Professors, FUP, yesterday, raised the alarm over the non-inclusion of the statutory expenditure needs of Federal University of Petroleum Resources, Effurun, FUPRE, Delta State, in the 2018 federal budget.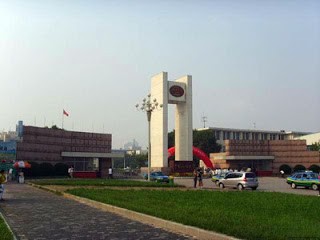 The forum, in a statement by Prof.  S. W. E.  Ibodje, described the development as unacceptable "in a society that prides itself as a model of democracy and respect for the feelings of its diverse constituents."
Ibodje said,  "FUPRE was established in 2007. The bill establishing the university has also been signed into an Act by the president. So how come an institution that is owned by the Federal Government does not have a line in Federal Government's own appropriation bill?
"This is obviously an action in bad faith by whoever master-minded it, and does not portray the administration of President Muhammadu Buhari in its true light as an administration that cares for all.
"It is important to point out that since its establishment in 2007, the university has suffered deprivations. A visit to the university easily throws up the painful reality of an institution that is suffering from acute underfunding.
"The problem of underfunding manifests in visible infrastructural deficits, lack of instructional materials, inadequate staffing, unmotivated and overworked staff, academically uninspiring environment, to mention but a few. These are indices that are counter-productive and antithetical to the growth of a 21st century university.
"As a specialised university, FUPRE is founded on the lofty vision of being a frontline international institution with state-of-the-art facilities, providing world-class training, research and consultancy services for the petroleum industry and other allied sectors."