By Dennis Agbo
ENUGU—THE Institute of African studies, University of Nigeria Nsukka, UNN, has concluded plans to assemble eminent scholars who will discuss Nobel Laureate, Wole Soyinka's works of literature at the second Chinua Achebe international conference in Nsukka.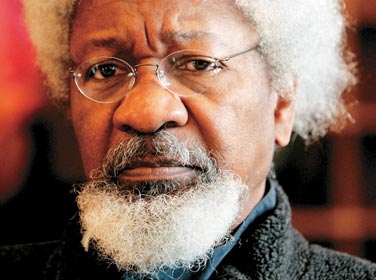 The Achebe conference is part of the Commemoration of the life and creativity of the literal colossus after his interment five years ago, precisely on May 22 2013.
The late Professor Chinua Achebe, a world class author, famous for his classical novel "Things Fall Apart," was a Senior Research fellow at the Institute of African Studies UNN in his life time.
The Institute's Director, Prof Emeka Nwabueze said that the conference will feature Wole Soyinka in an academic new realities, adding that part of the international conference includes a stage performance of Soyinka's play, "Death and the Kings Horseman."
Nwabueze, a professor of Dramaturgy and an Achebeist, also disclosed that there will be opening of Chinua Achebe centre of creativity writing as well as presentation of Awards of Excellence to Wole Soyinka and other eminent personalities.
Tagged "Wole Soyinka and the Literature of Commitment," the international conference slated to commence May 22 will feature the matter and manner of Soyinka's works in diverse and Some of the sub-themes of the conference include: Soyinka and the Poetics of Social Revolution, New Trends in Soyinka Criticism, Deconstructing Leadership in Africa: Wole Soyinka's Paradigms, Soyinka and the Polemics of Nationalism, among other critiques of the nobel laureate's works.